Home Dharma Mix


Buddhist monk's album nominated for Grammy Awards
United News of India, December 10, 2005
Dharamshala, India -- A Buddhist monk's album on sacred chants has been nominated for the Grammy Awards in the traditional World Music category, sources in the Tibetan government-in-exile said today.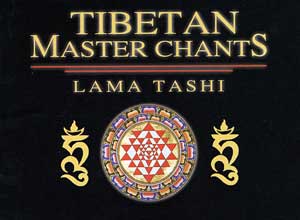 Lama Tashi's Tibetan Master Chants features the chanting of one of the World's foremost Tibetan Chant Masters which has been produced by the founder and director of Sound Healers Association, Jonathan Goldman.
The album was created to provide profound listening pleasure besides vibrational shifts in order to draw people towards sacred Tibetan mantras.
There was a specific order and function for each of the chants in the album to assist personal and planetary consciousness, the sources added.
"Lama Tashi's voice is amazingly powerful and deeply resonant creating extraordinary harmonics. At times, his voice is multi-tracked and recording sounds like a monastery full of Tibetan Chant Masters. This is a remarkable recording that will benefit anyone's sacred music collection," a senior Tibetan government official said.
Last year, Sherabling monks created history by taking home the Grammy for their Buddhist chants.
You can order this album at:
http://www.freersacklershop.com/latatimach.html