Home Dharma Mix


No regrets for missing Grammy says Tashi
PTI, Feb 26, 2006
Itanagar, India -- Lama Tashi, a Buddhist monk of Arunachal Pradesh, whose album 'Tibetan Master Chants' failed to bag the prestigious Grammy award this year after having been nominated for it, said he had no regrets for missing the honour.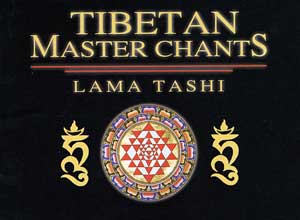 Asked if he was sad for missing the award, the 38-year old monk said "I never expected the Grammy Award or anything for the Buddhist chants which I sing during celebrations in my monastery in my home town at Bomdila".
Claiming that his album had become popular in the United States, the monk said " During my last visit to that country to attend the Grammy award giving ceremony earlier this month, I was delighted to find my album on the shelves of 'Border', one of the largest book stores of that country".
He however felt that his albums were not similarly displayed in Indian stores.
"Maybe the price of sixty dollars per album is a barrier. I will be happy to find the album being played in Indian homes", he told PTI after receiving a gold medal from the state government at the statehood day function here recently for making Arunachal Pradesh proud.