Home Bodhi Wood


Chenrezig - The Mandala of Compassion
A film by Tim Knock and Kevin Redpath, The Buddhist Channel, Feb 24, 2014
Somerset, UK -- The film "Chenrezig - The Mandala of Compassion" made by Glastonbury filmmakers Tim Knock and Kevin Redpath, records the visit of eight Buddhist Monks from Tashi Lhunpho Monastery in Southern India to Glastonbury.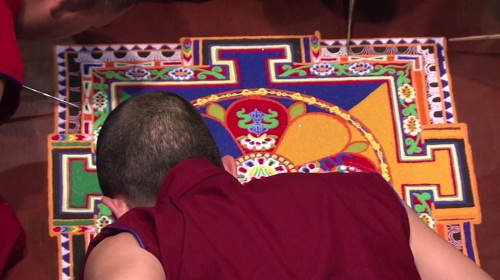 Woven together with perceptive commentary from members of our local community, the film provides a fascinating insight into the step-by-step creation and dissolution of this breathtaking sand mandala, a ceremony that is normally created behind closed doors.
With a beautiful soundtrack of the Monks chanting and glimpses of their dramatic performance art merging with the Glastonbury landscape, this film fuses Buddhist traditions with ancient landscape symbols.
The film can be viewed here: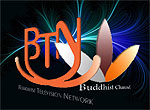 Get your Korean Buddhist News here, brought to you by BTN-Buddhist Channel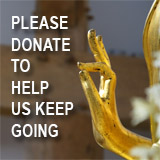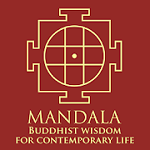 The Mandala app brings together Buddhist wisdom and meditation techniques with the latest insights of psychology and neuroscience to handle the challenges and complexities of modern life. The App offers a series of engaging talks and conversations with experts on a wide variety of topics, such as managing stress, dealing with adversity, developing greater resilience, cultivating empathy and compassion, creating healthy relationships, and many more. These topics are explored to help find greater peace, meaning and joy in our lives. Our panel of experts include Dr, Thupten Jinpa, Daniel Goleman, Kelly McGonigal and others.FREE DOWNLOAD here

Point your feed reader to this location


Submit an Article
Write to the Editor