Home Bodhi Wood


Documentary about renowned Buddhist monk to hit Vietnamís screens
VietnamNet, Feb 26, 2018
Hanoi, Vietnam -- The documentary film on Vietnam's famous Buddhist Zen Master Thich Nhat Hanh will be screened in Vietnam beginning March 1st this year.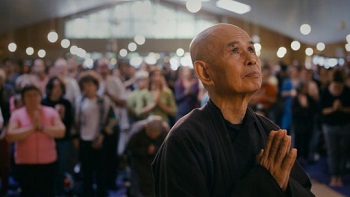 The film titled "Walk with me" is a cinematic journey into the world of a monastic community that practices the art of mindfulness with 91-year-old Zen Buddhist Master Thich Nhat Hanh.

The film was shot by two British directors Marc J. Francis and Max Pugh for three years mainly in Plum Village, a Buddhist meditation centre in Dordogne, southern France. The place is the rural monastic community that Nhat Hanh set up in 1982.

The directors also followed Zen Master Thich Nhat Hanh to other places, including Europe and North America to make the documentary.



Famous English actor Bennedict Cumberbatch lends his voice to the film's narration.

Born in the central city of Hue in 1926, Thich Nhat Hanh is among the pioneering Buddhist leaders in the popularisation of the religion in the West.

The Zen Master was nominated by Dr. Martin Luther King Jr. for the Nobel Prize in 1967. He has published more than 100 books, including more than 40 volumes in English.

He is active in the peace movement, promoting nonviolent solutions to conflict and he also refrains from animal product consumption as a means of nonviolence towards non-human animals.

In the 1960s, he launched a movement of Buddhists in Southern Vietnam aiming to call for an end to the Vietnam War. He has lived in France since 1966 when he left Vietnam.

Last year, he returned to visit Vietnam for a week.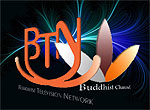 Get your Korean Buddhist News here, brought to you by BTN-Buddhist Channel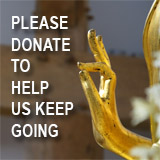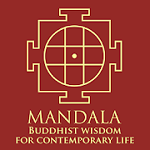 The Mandala app brings together Buddhist wisdom and meditation techniques with the latest insights of psychology and neuroscience to handle the challenges and complexities of modern life. The App offers a series of engaging talks and conversations with experts on a wide variety of topics, such as managing stress, dealing with adversity, developing greater resilience, cultivating empathy and compassion, creating healthy relationships, and many more. These topics are explored to help find greater peace, meaning and joy in our lives. Our panel of experts include Dr, Thupten Jinpa, Daniel Goleman, Kelly McGonigal and others.FREE DOWNLOAD here

Point your feed reader to this location


Submit an Article
Write to the Editor