Home Bodhi Wood


Malayalee actress to play a Buddhist monk
Screen India, May 25, 2007
Mumbai, India -- Jyothirmayi is doing a fairly good job at balancing between Tamil and Malayalam films and is experimenting with all kinds of roles.
In her forthcoming Malayalam film titled Bodhi, she plays the role of a Buddhist holy woman named Maatangi.
Based on Pandaalabhi-kshuki, a book by Kumaran Ashaan, the film is to be directed by theatre director G Ajayan.
It is now to be seen how a glamourous actor like Jyothirmayi will look in a deglamoutrised role.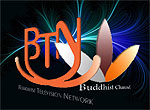 Get your Korean Buddhist News here, brought to you by BTN-Buddhist Channel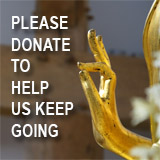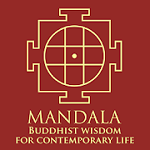 The Mandala app brings together Buddhist wisdom and meditation techniques with the latest insights of psychology and neuroscience to handle the challenges and complexities of modern life. The App offers a series of engaging talks and conversations with experts on a wide variety of topics, such as managing stress, dealing with adversity, developing greater resilience, cultivating empathy and compassion, creating healthy relationships, and many more. These topics are explored to help find greater peace, meaning and joy in our lives. Our panel of experts include Dr, Thupten Jinpa, Daniel Goleman, Kelly McGonigal and others.FREE DOWNLOAD here

Point your feed reader to this location


Submit an Article
Write to the Editor