Home Bodhi Wood


Hrithik Roshan to play lord Buddha?
By Aparajita Ghosh, ApunkaChoice.com, Dec 27, 2007
New Delhi, India -- National Award winning director Shyam Benegal wants Hrithik Roshan to play lord Buddha in his next film.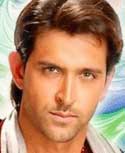 << Indian movie star Hrithik Roshan

After completing his latest film 'Mahadev', a romantic comedy, director Shyam Benegal wants to make a big budget film on the life of Gautam Buddha.

The filmmaker thinks Hrithik Roshan is perfectly suited to play the role of Buddha because the actor's face has a calm serenity.

Benegal has already approached Hrithik with an offer for the role and the actor has expressed interest in the project and has asked for its script.

Benegal and his team of writers are now putting the script together.

Buddhist texts and biographies of Buddha by various historians are being used as reference material for the script, which is reportedly being written by Atul Tiwari.

Shyam Benegal wants to start the film next year. By then, Hrithik also would have recuperated from his knee injury because of which Hrithik has taken 2-3 months' break from work.

If Hrithik indeed agrees to do the film, he would be seen in different makeovers – from a richly dressed prince Siddharth, pampered by all luxuries in the palace of his father king Sudhodana, to the ascetic Gautam who renounces everything and retires into the forests and finds the "middle-path" and follows it until he achieves enlightenment.