Home Bodhi Wood


Fancy Being '17 Again'?
by Shen Shi'an, The Buddhist Channel, April 14, 2009
Singapore -- In a sense, the movie '17 Again' is yet another version of 'Groundhog Day'. A 37-year-old man gets to relive being 17. His renewed adolescent angst is combined with near mid-blue crisis though, as he realises how dear his family is to him and how urgent it is to reconcile with them.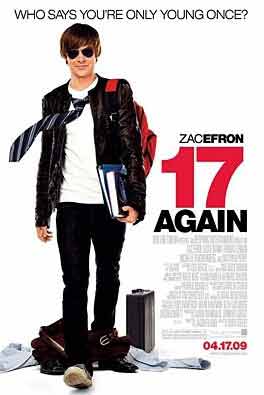 He finally tries to father her teenage daughter with appropriate brotherly advice, and relearns how to charm his estranged wife as he once did. He gets a fair second chance as they did not realise it was him redeeming himself, thus being free of prejudice against him.
The truth is, we can consciously change ourselves to be 'reborn' spiritually for the better here and now. There's no need to await some freaky magical or cosmic time warp to give us the opportunity to set things right. You don't have to wait till your next life to be 17 again! There are always second chances, but we do not always take them in time. Even when we take them a little too late, it's better late than never.
Similar to Groundhog Day, when he finally reconciles with his family, the time warp ends and normal life ensues. As long as we are caught in senseless cycles where we do not break through our negative habits, we are already trapped in a time warp too, even if we fail to recognise this due to lack of mindfulness. Are you living a truly normal life now? If not, it's time to change.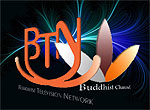 Get your Korean Buddhist News here, brought to you by BTN-Buddhist Channel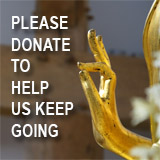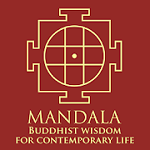 The Mandala app brings together Buddhist wisdom and meditation techniques with the latest insights of psychology and neuroscience to handle the challenges and complexities of modern life. The App offers a series of engaging talks and conversations with experts on a wide variety of topics, such as managing stress, dealing with adversity, developing greater resilience, cultivating empathy and compassion, creating healthy relationships, and many more. These topics are explored to help find greater peace, meaning and joy in our lives. Our panel of experts include Dr, Thupten Jinpa, Daniel Goleman, Kelly McGonigal and others.FREE DOWNLOAD here

Point your feed reader to this location


Submit an Article
Write to the Editor