Home Europe


Country home is to be Buddhist centre
Ledbury Reporter, Jan 11, 2013
Ledbury, UK -- A GROUP of Buddhists has bought an historic country house near Ledbury which has been empty for more than three years.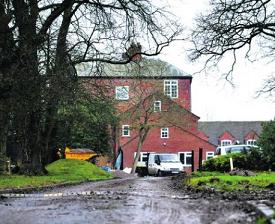 << NEW ROLE: Former school is to be turned into a retreat and education centre for Buddhists.

Coddington Court, a grade two-listed building, has been bought by the Triratna Buddhist Order, which plans to turn it into a retreat and education centre.

The country house was built towards the end of the 18th century and for many years it was the headquarters of oil company Clyde Petroleum.

In 2001 it became a residential school owned by the charity Autism West Midlands. However, the school shut in August 2009 and since then Coddington Court has been empty.

The court stands in some 15.5 acres of grounds.

Apart from the original court house, the site contains five substantial buildings, built by Clyde and the autism charity, and the facilities include an indoor swimming pool, cinema, gym and games area.

A planning application has just been submitted to convert the court's mews house into accommodation for the order's 87-year-old founder, Sangharakshita.

An application to change the use of the complex will follow shortly.

A spokesman for the order said: "It's very early days yet and there's a lot of work to be done. The buildings have been empty for several years and have suffered during the winters. But we're looking forward to bringing them back into use."

He hopes the centre would be open in the summer, and the order is hoping to host an open day, when they will invite local residents to come and meet them.