Home Europe


Buddhist centre to be eco-friendly after winning huge grant
Gazette-news, Oct 12, 2015
A NEW Buddhist centre is set to be eco-friendly after winning a huge grant.
Colchester, UK -- Colchester Buddhist Centre has been given the cash by the Marks and Spencer Community Energy Fund which will help them pay for up to £12,500 worth of solar panels to be installed at their new centre in Portland Road.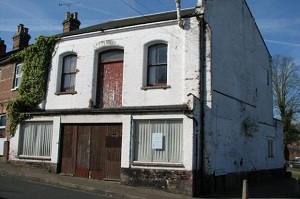 The group are set to move into the new centre next year from their current premises in Manor Road.
Group chairman, who goes by his ordained name of Amalaketu said: "We are over the moon that we have won this award.
"It will mean so much for our community as we run entirely by donations.
"As founders of the sustainable Buddhist Centre scheme we are also committed to renewable energy, and we look forward to running our free meditation classes entirely on solar power.
Share article
"Having solar power means we may have the chance to run the centre bill-free which could help us to put money into other projects."
For more information visit colchesterbuddhistcentre.com