Home Europe


Seed of Buddhism now growing in UK
By Johnathan Schroder, Enfield and Haringey Independent, Feb 24, 2005
Edmonton, UK -- Edmonton has become the unlikely home for a sacred ancient sapling, revered by Buddhists. More than 100 worshippers gathered at the Buddhist Meditation Centre in Oxford Road on Saturday, as a cutting from the sacred Bo Tree of Anuradhapura in Sri Lanka, thought to be the oldest tree in the world, was placed on the altar to celebrate the centre's first anniversary.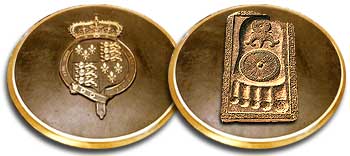 The tree in Sri Lanka is believed to have been grown from a sapling taken from a tree in India, under which the Lord Buddha gained enlightenment more than 2,500 years ago.
Centre devotee Christie Weeratunge tended to the young tree at his house in Croyland Road from Tuesday until Saturday, which he described as a great honour.
He said: "The ceremony went very well and was exciting as it is unusual to take a sapling from the tree in Sri Lanka.
"It will be kept on the altar and preserved in a glass box."
The sapling was brought to the UK by the Venerable Alawwa Nandaloka Maha Thero, a member of parliament for the Gampaha district on the island of Sri Lanka.
While many ethnic Buddhists', from countries such as Sri Lanka, Thailand and Tibet, place great importance on relics such as the sapling, Jayamitra, from the London Buddhist Centre explained that Western Buddhism is very different.
He added: "We don't like to give relics too high a place, and see the central tenet of Buddhism as the practice of loving kindness and awareness.
"Although we use things like Buddha figures as a form of devotion, they are not in place of one's own effort."