Home Europe


Goldie Hawn Disappointed for Being Snubbed by British Politician
Peaceonline.com, July 4, 2010
London, UK -- Goldie Hawn has been left disappointed after a British politician snubbed her plan to introduce Buddhist teachings to U.K. schools.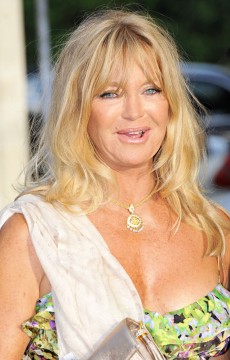 << Goldie Hawn
The Hollywood actress was rumored to have met with Conservative Member of Parliament (MP) Michael Gove earlier this year to discuss ways for the U.K. education system to adopt the techniques used by her Hawn Foundation.
The charity teaches Buddhist techniques in schools across America to give children emotional stability and curb violent outbursts in the classroom.
Hawn admits she never got to meet Gove, who became Secretary of State for Education after the country's general election in May, and was instead forced to discuss her ideas with "an aide".
And the actress hasn't had any feedback on her proposal since the London meeting. She says, "I never met him (Gove). I'll tell you exactly what I did. I had a meeting with an aide of his in some lobby at one of the parliament buildings down there, by the river.
Anyway, I came in and sat down with this man, just in the place where you get the coffee from the vending machine, and I spoke to him about the program and that was it. I never met Michael Gove."