Home Archaeology


First dig at Toyoq Grotto finds Buddhist temple ruins
Xinhua, May 24, 2011
Toyoq, China -- Recently, Chinese archaeologists excavated the Toyoq Grotto for the first time and made a lot of important discoveries, including frescoes, paintings on silk, pieces of literature, pottery, sculptures and articles for daily use.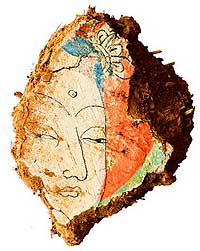 << A fresco at the Toyoq Grotto in Turfan, Xinjiang (Xinhua Photo)
The Toyoq Grotto was a region where the Buddhist culture of the Central Plains and that of the Western Regions converged.
The construction of the Toyoq Grotto started in the Sixteen Kingdoms Period. During the fifth and sixth century, the Grotto was decorated with a vast number of Buddhist temples and caves and gradually became a Buddhist holy site for the ruling class.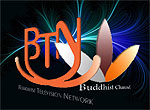 Get your Korean Buddhist News here, brought to you by BTN-Buddhist Channel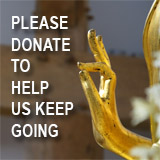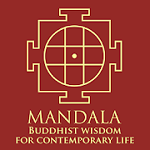 The Mandala app brings together Buddhist wisdom and meditation techniques with the latest insights of psychology and neuroscience to handle the challenges and complexities of modern life. The App offers a series of engaging talks and conversations with experts on a wide variety of topics, such as managing stress, dealing with adversity, developing greater resilience, cultivating empathy and compassion, creating healthy relationships, and many more. These topics are explored to help find greater peace, meaning and joy in our lives. Our panel of experts include Dr, Thupten Jinpa, Daniel Goleman, Kelly McGonigal and others.FREE DOWNLOAD here

Point your feed reader to this location


Submit an Article
Write to the Editor