Home Archaeology


Ghantasala ASI museum gets Buddhist umbrella
The Hindu, November 22, 2016
GHANTASALA, India -- A group of amateur historians on Monday handed over a Buddhist Chaitya Chaitram (Umbrella) dated back to the 2nd Century A.D to the Archaeological Survey of India's Buddhist museum at Ghantasala village in Krishna district.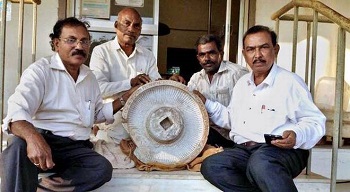 Repalle-based epigraphist B. Ramesh Chandra and Silar Mohammed on Monday visited Siddhantam village in Gudivada mandal, where a family had expressed its willingness to return the Buddhist artefact to the ASI.

The family of Ch. Rama Deekshitulu of Siddhantam village possessed the umbrella since six decades, and had recently decided to hand it over to the government for conservation.

The umbrella made of Datchepalli stone bears an inscription which was deciphered by Mr. Ramesh Chandra. The inscription is in Pali language and style of the script has been identified as 'Brahmi'.

"The inscription talks about donation of the umbrella by Mr. Deekshitulu family to the Buddhists," Mr. Ramesh Chandra told The Hindu. The ASI authorities at the museum here on Monday placed the umbrella in the museum and kept it on display for visitors. It was learnt that Mr. Deekshitu's son Mr. Murali Krishna Sastry's wanted to keep it on display at Ghantasala, a Buddhist site.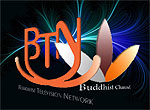 Get your Korean Buddhist News here, brought to you by BTN-Buddhist Channel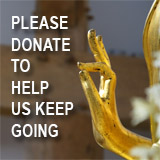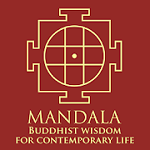 The Mandala app brings together Buddhist wisdom and meditation techniques with the latest insights of psychology and neuroscience to handle the challenges and complexities of modern life. The App offers a series of engaging talks and conversations with experts on a wide variety of topics, such as managing stress, dealing with adversity, developing greater resilience, cultivating empathy and compassion, creating healthy relationships, and many more. These topics are explored to help find greater peace, meaning and joy in our lives. Our panel of experts include Dr, Thupten Jinpa, Daniel Goleman, Kelly McGonigal and others.FREE DOWNLOAD here

Point your feed reader to this location


Submit an Article
Write to the Editor