Home Archaeology


Buddhist museum has seen better days
by P. Samuel Jonathan, The Hindu, Apr 25, 2017
Lack of maintenance over a period of time hits footfalls

Guntur, India -- A rickety and dusty signboard guides one to the oldest State archaeological museums. A narrow cement road leads to the open courtyard of the Baudhasri Archaeological Museum.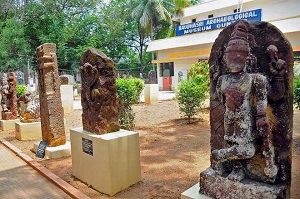 << Crying for attention: The stone sculptures at the Baudhasree Archaeological Museum, Guntur, are in need of a facelift. Photo Credit: T VIJAYA KUMAR

Several rock-cut sculptures and stone inscriptions statues perched on the manicured lawns take one back to ages and inside, a treasure trove of Buddhist artefacts beckons the visitors.

Established in May 1956 by the then Collector S. Bhagwan Das to coincide with the 2,500th birth anniversary of Gautam Buddha, the museum was initially called Buddha Vihar and was converted into a museum in 1975.

Rock-cut sculptures from Sekuru, Divuladinne and Amudalapalle were installed. The museum suffered extensive damage in the cyclone that battered Diviseema in 1977 and later repairs were carried out. In 1985, a statue of Buddha made up of limestone was installed. A new building was constructed in 1992.

Over the years, the museum has been visited by students, scholars and tourists. But the gradual decline in footfalls has been causing some anxiety. "We will launch a campaign from June and invite students from all government-run schools,'' said museum technical assistant R. Phalguna Rao. It also needs CCTV surveillance network.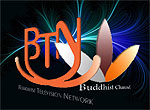 Get your Korean Buddhist News here, brought to you by BTN-Buddhist Channel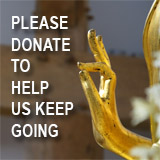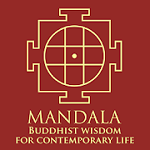 The Mandala app brings together Buddhist wisdom and meditation techniques with the latest insights of psychology and neuroscience to handle the challenges and complexities of modern life. The App offers a series of engaging talks and conversations with experts on a wide variety of topics, such as managing stress, dealing with adversity, developing greater resilience, cultivating empathy and compassion, creating healthy relationships, and many more. These topics are explored to help find greater peace, meaning and joy in our lives. Our panel of experts include Dr, Thupten Jinpa, Daniel Goleman, Kelly McGonigal and others.FREE DOWNLOAD here

Point your feed reader to this location


Submit an Article
Write to the Editor