Home Archaeology


18 priceless Buddha statues stolen from Indian museum
The Associated Press, September 27, 2006
PATNA, India -- Indian authorities on Wednesday alerted Interpol after 18 priceless bronze Buddha statues were stolen from a museum located meters (yards) from a police station, police said.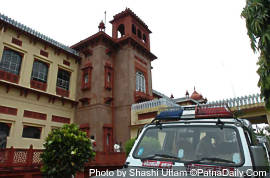 << 18 priceless statues were stolen from the Patna Museum
Robbers sneaked into the Patna Museum through a first-floor window and grabbed the 8th and 9th century statues from the gallery, said Anil Sinha, Patna's inspector-general of police.

Patna is the capital of eastern Bihar state — considered to be India's most lawless. The museum is near the city's main police station.

The antiques belonged to one of the richest cultural periods of Indian history, when the Pala dynasty ruled Bihar and West Bengal states.

Forensic experts were examining fingerprints lifted from the bronze gallery, but no arrests have been made so far, Sinha said. Interpol was alerted since the robbers were expected to try to sell the statues to buyers from outside India to get a higher price.

"The statues are priceless," said Surendra Shah, the Patna Museum director.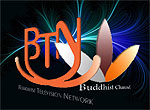 Get your Korean Buddhist News here, brought to you by BTN-Buddhist Channel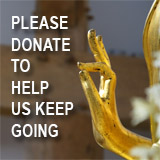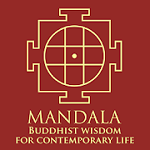 The Mandala app brings together Buddhist wisdom and meditation techniques with the latest insights of psychology and neuroscience to handle the challenges and complexities of modern life. The App offers a series of engaging talks and conversations with experts on a wide variety of topics, such as managing stress, dealing with adversity, developing greater resilience, cultivating empathy and compassion, creating healthy relationships, and many more. These topics are explored to help find greater peace, meaning and joy in our lives. Our panel of experts include Dr, Thupten Jinpa, Daniel Goleman, Kelly McGonigal and others.FREE DOWNLOAD here

Point your feed reader to this location


Submit an Article
Write to the Editor