Home Archaeology


Archaelogist identifies new Buddhist-era site in Mardan
The International News, Feb 5, 2007
MARDAN, Pakistan -- A local archaeologist, Usman Mardanvi has claimed he has identified a new Buddhist-era site at Bochakan village in Palai area of Mardan district, which has mostly been destroyed by the locals for excavating antiquities.

Usman told The News that Palai village was a remote area on the border of Malakand Agency and Mardan district where not only scattered settlements were found but a large number of caves also exist. He claimed that the site was Buddhist Kushan period but was not on the archaeological record.

Usman claimed that most of the remains were scattered in the mountains while caves were also situated in the same area. He disclosed that all settlements and caves were of the Kushan period. He deplored that locals had badly destroyed them for digging out antiquities. He said locals told him that no statues but coins and damaged pottery were found during the excavation.

He said there were a number of natural caves of which some seven seemed to be residential or worship spots because ruins and hearths were there. He claimed that fire flames had blackened most of the caves while signs of lava were also found in the caves and in the surroundings. Palai is a beautiful area where mountains with green tops exist, he added.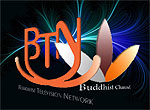 Get your Korean Buddhist News here, brought to you by BTN-Buddhist Channel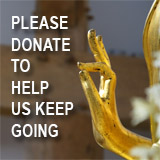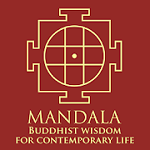 The Mandala app brings together Buddhist wisdom and meditation techniques with the latest insights of psychology and neuroscience to handle the challenges and complexities of modern life. The App offers a series of engaging talks and conversations with experts on a wide variety of topics, such as managing stress, dealing with adversity, developing greater resilience, cultivating empathy and compassion, creating healthy relationships, and many more. These topics are explored to help find greater peace, meaning and joy in our lives. Our panel of experts include Dr, Thupten Jinpa, Daniel Goleman, Kelly McGonigal and others.FREE DOWNLOAD here

Point your feed reader to this location


Submit an Article
Write to the Editor