Home Asia Pacific South Asia India


Air India introduces Air Pass for Buddhist pilgrims
by Mark Elliott, Travel Daily Media, 14 March, 2016
New Delhi, India -- Air India has introduced a new 'Air Pass' covering major cities of Buddhist Interest in India, Myanmar and Sri Lanka.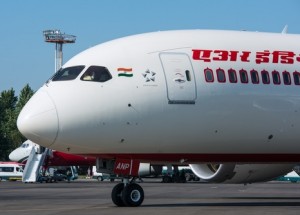 Launched on 7 March, this is a coupon-based scheme for journeys originating in Yangon and Colombo.
The programme is applicable to all types of journeys in economy class, except group travel. It provides options to combine destinations Myanmar, Sri Lanka and India in a single journey. The fares are broadly divided into four schemes: two for flights originating from Myanmar and two from Sri Lanka.
Scheme one offers ex-Yangon six flight coupons for US$600, while scheme two offers eight ex-Yangon coupons for US$800. Schemes three and four are for flights from Sri Lanka, offering six coupons for US$450 or eight coupons for US$800.
Travellers can book tickets at Air India offices or through travel agents. Tickets are valid for 60 days from the start date of the journey.