Home Asia Pacific North Asia China


China shuts down temples on sacred Buddhist site Mount Wutai
AFP, February 17, 2013
Mt. Wutai, China -- CHINA has shut down two temples on a sacred Buddhist mountain and arrested six people after fake monks reportedly deceived tourists into donating money.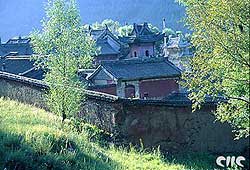 The official Xinhua News Agency said the Mount Wutai Administration Bureau closed two of the mountain's dozens of temples and revoked their business licenses on Friday.
It says the six people were arrested over illegal funding and that the temples had reportedly hired fake monks to con tourists into buying expensive incense and paying unreasonable amounts of money for ceremonies.
Last year, the government's religious affairs office called on local authorities to ban profiteering related to religious activity and told them not to allow religious venues to be run as business ventures.
Mount Wutai is on UNESCO's World Heritage List.