Home Asia Pacific North Asia China


China's largest open-air gold-plated Buddha statue built in SW China
Xinhuanet, June 28, 2005
CHONGQING, China -- A gold-plated Buddha statue, believed to be the largest open-air Buddha in China, will be completed at the Chongqing Buddhism College in upcoming October.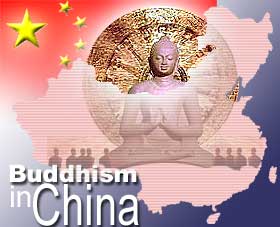 The Buddha statue, 20.6 meters tall with a four-meter-high foundation, will be plated with a layer of 12-nanometer pure gold. Building of the statue will cost four million yuan (about 483,000 US dollars).
Chongqing Buddhism College is one of the state key Buddhism colleges, which fosters undergraduates and postgraduates majoring in Buddhism. The college now has more than 100 students.
Huayan Temple, where the Chongqing Buddhism College is located, is one of the 216 Buddhism temples in Chongqing Municipality, southwest China. The municipality also has 16 Taoist temples, eight mosques, 68 Catholic churches and subsidiary religious activities venues and 95 Christian churches, with a combined religious believers of more than 1.2 million.