Home Arts & Culture


Buddhist Art Museum to Exhibit Elaborate Embroidery from Myanmar
KBS World, Aug 26, 2008
Seoul, South Korea -- The traditional embroidery of Myanmar uses elaborate materials such as gold threads, silver threads, pearls, marbles, gem stones and metals. As Buddhism is deeply rooted in the lives of the Myanmar people, most of the embroidered works are linked to Buddhist culture.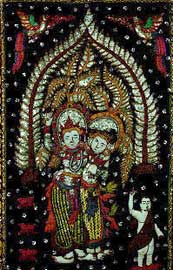 The Museum of Korean Buddhist Art is holding a special exhibition featuring the Buddhist art of Myanmar. It is the second Southeast Asian Buddhist art exhibition the museum has hosted since the "Laotian Buddhist Sculpture Exhibit" held last year.
The latest exhibit features paintings that portray the life of Buddha, diverse Buddhist sculptures and paintings as well as some 30 pieces of elaborately embroidered fabrics from Myanmar.
The museum explains that some of the paintings may feature Buddha as a king, servant, peasant or as animals such as an elephant, lion, deer, monkey, rabbit, peacock or fish.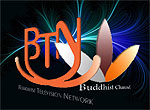 Get your Korean Buddhist News here, brought to you by BTN-Buddhist Channel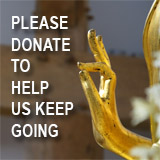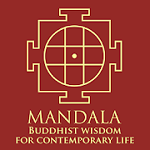 The Mandala app brings together Buddhist wisdom and meditation techniques with the latest insights of psychology and neuroscience to handle the challenges and complexities of modern life. The App offers a series of engaging talks and conversations with experts on a wide variety of topics, such as managing stress, dealing with adversity, developing greater resilience, cultivating empathy and compassion, creating healthy relationships, and many more. These topics are explored to help find greater peace, meaning and joy in our lives. Our panel of experts include Dr, Thupten Jinpa, Daniel Goleman, Kelly McGonigal and others.FREE DOWNLOAD here

Point your feed reader to this location


Submit an Article
Write to the Editor