Home Asia Pacific South East Asia Thailand


Monks promote Buddhist cultural exchange in Thailand
IANS, August 3, 2015
Bangkok, Thailand -- Monks from China's Shaolin temple gave a performance of Kung Fu as part of their six-day visit to promote Buddhist cultural exchange in Thailand.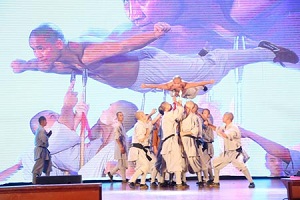 The visit, which lasts from August 1-6, is one of the many Buddhist exchanges activities between the two countries, Xinhua reported on Monday, citing Shi Yongfu, a senior monk of the temple.
The Shaolin temple, built in the late fifth century and located in China's Henan province, is the birthplace of Zen Buddhism and the cradle of Chinese Kung Fu.