Home Dharma Dew


Retraction: The Last Letter From King Bhumibol To His Daughter Princess Sirindhorn
The Buddhist Channel, Oct 18, 2016
We have been informed that this article "The Last Letter From King Bhumibol To His Daughter Princess Sirindhorn" is NOT TRUE and that the palace has issued a statement to this effect.

We sincerely apologise for the misunderstanding and error at our side for not verifying the source.

Please find the statement from the Thai Royal Palace (in Thai).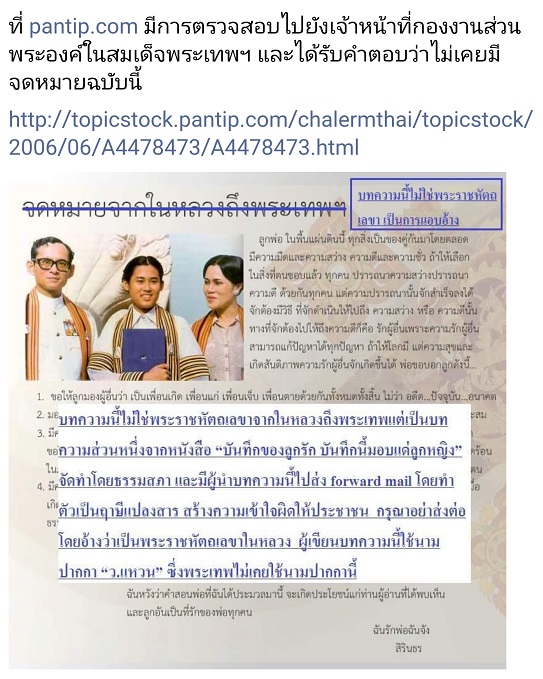 -------------

The letter as published on the Buddhist Channel, OCt 15, 2016

My child,

In this land, everything has always come in pairs. With darkness there is light. With the good there is the evil. If given a choice for what is preferred, everyone wants what is light and what is good but to obtain this what one must do is LOVE OTHERS.

By loving others every single problem can be solved. If the world is filled with happiness and peace, a love for others will occur.

Papa wishes to tell you, my daughter, these things.

1. My child, ALWAYS SEE EVERYONE AS YOUR FREIND from when you were born till when you are old till when you grow sick till when you die. Together, everyone, no exclusions no matter whether from the past, the present and in the future.

2. Always see the world with positivity and more positivity will come from it. But at the same time see the world realistically for this is the correct and most suitable way to solve problems.

3. Practice inner solitude. That is, have a heart that rests on a foundation of satisfaction. Satisfied with what you have and what you receive means whatever you are offered then that is what you take.
Don't be attached. I ask you to think that having is already good but not having is also ok. Being satisfied according to your ability is having little and being satisfied with having little.

Don't be a toad that's always puffing itself up (Thai proverb meaning don't be arrogant) as this will lead to problems in the future.

Be suitability satisfied means having appropriate work satisfaction for that work.

Foster a career that is appropriate to your position in life.

4. Have emotional stability. This means seeing the penalty of inaction and the benefit of perseverance. And when unpleasant things happen keep reminding yourself that in having fortune and having a title both ease and hardship appear in turn - praise and gossip will disgrace the fortune and disgrace the title – this is the normal (natural) law. Don't dwell in the sorrow.

Just tell yourself "nevermind".

Papa
6/10/2547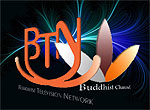 Get your Korean Buddhist News here, brought to you by BTN-Buddhist Channel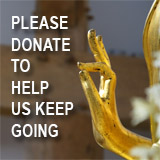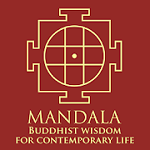 The Mandala app brings together Buddhist wisdom and meditation techniques with the latest insights of psychology and neuroscience to handle the challenges and complexities of modern life. The App offers a series of engaging talks and conversations with experts on a wide variety of topics, such as managing stress, dealing with adversity, developing greater resilience, cultivating empathy and compassion, creating healthy relationships, and many more. These topics are explored to help find greater peace, meaning and joy in our lives. Our panel of experts include Dr, Thupten Jinpa, Daniel Goleman, Kelly McGonigal and others.FREE DOWNLOAD here

Point your feed reader to this location


Submit an Article
Write to the Editor