Home Dharma Dew


Ancient Buddhist texts reveal shifting perspectives on women
BY Laura Paisley, USC.edu, April 14, 2017
USC scholar studies the ideal of gender roles within Buddhism, focusing on the women and religious texts of fifth-century China

California, USA -- It's an interesting aspect of Buddhist tradition: Women were prevented from fully participating in Buddhism by the mere fact of having female bodies. That circumstance, and how views of it evolved, piqued the interest of Stephanie Balkwill.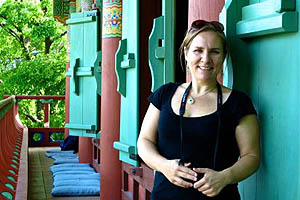 << Stephanie Balkwill
Provost's Postdoctoral Scholar Stephanie Balkwill is a member of USC's Society of Fellows in the Humanities. (Photo/Courtesy of Stephanie Balkwill)

"I'm interested in the ways in which Buddhism, when it came to China from India and Central Asia, offered women new opportunities for social and religious practice that they didn't have before," said Balkwill, Provost's Postdoctoral Scholar at the USC Dornsife College of Letters, Arts and Sciences. A member of USC's prestigious Society of Fellows in the Humanities, Balkwill has studied the lives of women, particularly Buddhist women, in fourth- through sixth-century China in depth.

According to the Buddhist tradition, women cannot ascend to the status of a Buddha - one who is awake, enlightened and emancipated from samsara, the cycle of birth and death - because their bodies grow and give birth to children. That ties them metaphorically to samsara.


---


A passage from a popular 5th-century Buddhist text provides an extensive meditation on the reasons why a woman must transform her sex in order to become a Buddha:



"As for a woman who is born inside the imperial palace, she necessarily belongs to another person. Throughout her life, she is like a maidservant who must serve and follow a great family, also like a disciple who must venerate and serve his master. She is beaten by different kinds of swords and staves, rocks and tiles, and is defiled by every evil word. These kind [sic] of sufferings deprive her of self-sovereignty. This is why a woman must give rise to the thought of abhorring and getting rid of her female body."



---



To attain Buddha status - the ultimate goal of the religion - a woman must become a man, by dying and being reborn. But in many Buddhist texts, an advanced practitioner of Buddhism might miraculously change her form, in this life, at her own will.



Shedding light



While working on her doctorate at McMaster University in Hamilton, Ontario, Balkwill identified a body of Buddhist texts written in fifth-century China that sheds light on how the problem of the female body within Buddhism was understood at the time. The Sutra on Transforming the Female Form, which claims to be the master text on the subject, represents a significant departure of thinking, she explained.

"It's largely understood sociologically instead of bodily. … The Buddha starts talking about patriarchy instead of the physical limitations of the female body. So it's a big shift in ideology," said Balkwill, who titled her postdoctoral research proposal "Because the Buddha is No Longer a Woman: Tracking the Ideal of Female-to-Male Sex Change in Mahayana Sutras."

According to Balkwill, powerful Buddhist women in fifth-century China were very interested in Buddhist monasteries, a place where they could derive power and negotiate the political situations in which women of high standing often found themselves.

It is likely that those women sponsored and commissioned these fifth-century texts, Balkwill noted. Some of the writings specifically mention women of the imperial court, pointing out that they are vulnerable to patriarchal forces in that they are put on a pedestal, given jewelry and garlands, but are still not free. These women lived with a lot of luxury, but also a lot of constraints.

"One of the things I'm really interested in with these texts, and why I think they appeal to women even though they're saying you have to become a man, is that their [female] protagonists have wonderful conversations with all these different Buddhist teachers and eventually the Buddha," she said. "The texts show how smart, capable and articulate the protagonists are."

The various conversations about women's rights and women's bodies within the texts help scholars understand how women of the day thought and talked about the notion of female-to-male sex change and related it to their own religious practice.



Expanding her reach



Balkwill was drawn to her postdoctoral position at USC Dornsife as an opportunity to expand upon the specific training she received as a graduate student.

"I really strongly feel that you have to be able to go past that and talk outside of your discipline, and to your students and the general public," she said.

As a member of USC's Society of Fellows in the Humanities, an interdisciplinary community of postdocs supported by eminent distinguished faculty mentors, Balkwill participates in meetings and events on campus to promote intellectual exchange and an interdisciplinary approach to research and teaching. She also organized a major international conference last year on Buddhism and Politics titled Buddhism and Statecraft: A Conference of Storytellers.

"Having the opportunity to talk about my work with people in English literature or visual studies uncovers points of comparison and new ways of thinking about my data," she said.

"I came to USC because I wanted to learn to talk about my research across the humanities and be a more open-minded scholar."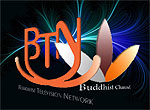 Get your Korean Buddhist News here, brought to you by BTN-Buddhist Channel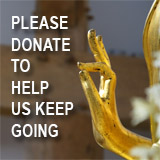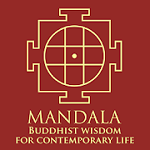 The Mandala app brings together Buddhist wisdom and meditation techniques with the latest insights of psychology and neuroscience to handle the challenges and complexities of modern life. The App offers a series of engaging talks and conversations with experts on a wide variety of topics, such as managing stress, dealing with adversity, developing greater resilience, cultivating empathy and compassion, creating healthy relationships, and many more. These topics are explored to help find greater peace, meaning and joy in our lives. Our panel of experts include Dr, Thupten Jinpa, Daniel Goleman, Kelly McGonigal and others.FREE DOWNLOAD here

Point your feed reader to this location


Submit an Article
Write to the Editor