Home Dharma Dew


INEB to organize "Awakening Leadership Training Program"
The Buddhist Channel, June 16, 2017
"Education needs to be re-envisioned to include the cultivation
of wisdom, as well as learning to live in society and overcoming oppression and exploitation. For education to be more effective, it has to be dialogical, inclusive, and compassionate, and needs to heal the rift between body and mind... Buddhist education begins with humanity's ultimate questions: What is the meaning of life? What is our own deepest nature? What is our responsibility to others? Buddhism does not separate life from education" -- Sulak Sivaraksa

Bangkok, Thailand -- The INEB Institute in collaboration with Ecovillage Transition Asia will be organizing a 5-month "Awakening Leadership Training Program" program for committed social change workers.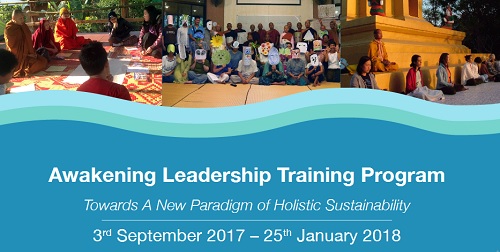 The program is designed to provide a break for social workers from their busy schedule and to give them space to deeply reflect upon life, society and the state of our ecosystem and to return back with energy rejuvenated, perspective broadened, and skills enhanced.



It is aimed at first rank or second rank leader of a non-profit organization, youth leader, or an individual who aspires for deeper spiritual growth as well as social justice and sustainability, or want to create or join an intentional community and ecovillage.

Participants need not to be a spiritual practitioner to join, as long as they have a willingness to explore and practice core spiritual values of compassion, wisdom, contentment and non-violence.

This course is participative, contemplative, reflective and creative.

Students will participate actively in the learning process and, together with other participants contribute meaningfully to the body of knowledge within a trusted community of learning
facilitated by skillful teachers/facilitators.

Participants will learn to look at issues from various perspectives and develop critical and systematic thinking skills.

Participants will develop mindfulness through daily practice.

Although the course is intensive there will be a focus on fun within the learning process and enough time for rest and reflection.

Mindful practice, participatory learning, critical thinking and enjoyment will be woven together holistically during this journey of learning.

The course is designed and will be facilitated by accomplished, experienced facilitators/ teachers with decades of experience teaching new paradigm leadership empowerment courses in Southeast Asia, China and UK through SEM-Spirit in Education Movement, ETA-Ecovillage Transition Asia, Gaia Education and Findhorn College.

During the course participants will learn to know and love themselves and to deepen relationships with others. They will will be able to analyze society and act wisely for change, while reconnecting with nature and working for sustainability.

Furthermore they will be trained to unlearn and relearn to make their life and contribution relevant, meaningful and rooted in ancient wisdom while being resilient in the present.

At the end of the course, participants are expected to be dynamic leaders for change in the 21st century, ready to be invisible like air and visible like a mountain, heavy like a rock and light like cotton, cool like water and hot like fire.

They will learn to be less self-centred, more confident yet humble, more trustful and more careful, committed to working for society while knowing how to take good care of yourself.

For details and information on how to participate, please download brochure: http://www.awakeningleadership.net/wp-content/uploads/2017/04/ALT2017BROCHURE.pdf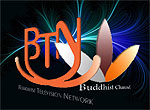 Get your Korean Buddhist News here, brought to you by BTN-Buddhist Channel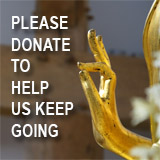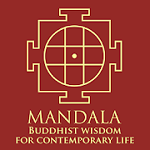 The Mandala app brings together Buddhist wisdom and meditation techniques with the latest insights of psychology and neuroscience to handle the challenges and complexities of modern life. The App offers a series of engaging talks and conversations with experts on a wide variety of topics, such as managing stress, dealing with adversity, developing greater resilience, cultivating empathy and compassion, creating healthy relationships, and many more. These topics are explored to help find greater peace, meaning and joy in our lives. Our panel of experts include Dr, Thupten Jinpa, Daniel Goleman, Kelly McGonigal and others.FREE DOWNLOAD here

Point your feed reader to this location


Submit an Article
Write to the Editor