Home The Americas US South


Orlando Temple Raises Money, Prayers For Chinese Earthquake Victims
CFNews13.com, May 25, 2008
ORLANDO, FL (USA) -- As millions of Chinese citizens begin to recover from a deadly earthquake, a local Buddhist temple is trying to reach out.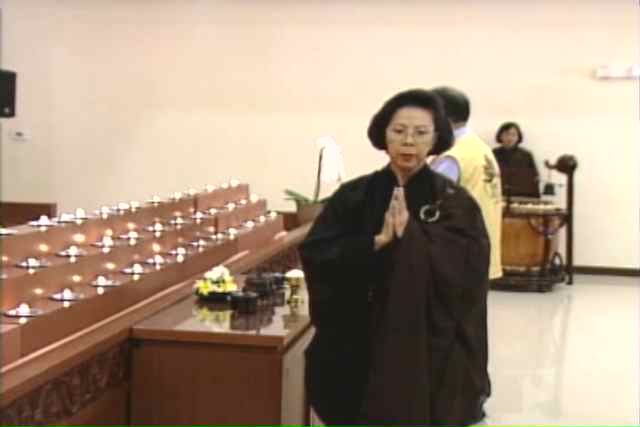 << Temple worshippers pray for victims

Guang Ming Buddhist Temple in Orlando has already sent aide workers,
medicine and food.

A chant of Buddha's name started the temple's service on Sunday. The service was designed to remember the victims of a deadly earthquake in China.

Recovery will be a long process because 8,000 aftershocks have been felt since the original 8.0 magnitude quake on May 12. Buildings are destroyed, schools are flattened and 80,000 people are dead or missing.

Members at the Guang Ming Temple say they just want to help.

"It's too help the victims have a peaceful mind and help the deceased go the pure land," said Chueh Fan, the temple's director," said Chueh Fan.

Music and prayers were the main focus of Sunday's events, but worshipers have been doing much more. They have raised donations in the amount of $20,000 to give to the rebuilding efforts -- including relief workers, food and medicine.





About Us
Get Breaking Buddhist News in your Email. Free subscription.

Please help keep the Buddhist Channel going

Point your feed reader to this location
Event Calendar
Wikipedia: Buddhism by Country
Sangha Directory
Ecards
Wallpapers
E-Library
Archives
Sitemap
Submit an Article
Write to the Editor
Affiliation Program