Home The Americas US Central


Buddhist Awareness Week includes art, speech, movie
by Helen T. Gray, The Kansas City Star, Sept 5, 2008
Kansas City, Kansas (USA) -- Several activities will take place during Buddhist Awareness Week, beginning Tuesday with a free Buddhist art tour at the Nelson-Atkins Museum of Art.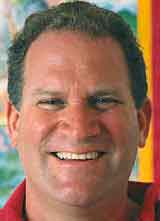 << Lama Surya Das
It will begin at 12:30 p.m. and participants are asked to meet at the Visitors Center Desk of the museum, 4525 Oak. Sponsors are the University of Missouri-Kansas City Buddhist Group and Temple Buddhist Center.
Lama Surya Das, an author and leader of American Buddhism, will speak at 7:30 p.m. Thursday at Unity Temple on the Plaza, 707 W. 47th St. Sponsors are the Cornerstone Foundation and the Temple Buddhist Center. Tickets cost $20 in advance, $25 at the door and half-price for students.
A movie night will include the showing of "10 Questions for the Dalai Lama" and meeting local Buddhist groups from 6 to 9 p.m. Friday in Royal Hall Room 111 at UMKC, 800 E. 52nd St. Sponsors are the UMKC Buddhist Group and the Temple Buddhist Center. The donation is $5. This is a fundraiser for the Jamtse Tsokpa Foundation, which supports Tibetan refugees.
For more information, contact Janet Taylor, director of the Buddhist center, at 816-561-4466, Ext. 108, or visit www.kc-baw.org.