Home Healing & Spirituality


Buddhists promote role in HIV/AIDS fight
VNA, April 21, 2006
Ho Chi Minh City, Vietnam -- Buddhist clerics from the Viet nam Buddhist Sangha and several southern provinces flocked to Ho Chi Minh City on April 20 to attend a conference on the progress of an initiative for providing consultancy and support to people living with HIV/AIDS.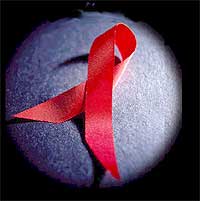 The initiative, raised by senior Buddhist clerics three years ago, aims to increase public awareness and scientific knowledge about the deadly disease through educational campaigns and provide consultancy and care for the target population.
In furtherance of the move, a number of pilot pagodas in Hanoi, the former Imperial City of Hue in the central region, and Ho Chi Minh City have provided either face-to-face or telephone consultancy on HIV/AIDS for tens of thousands of people. They have held 30 training courses on this topic for Buddhist monks and nuns as well as locals, given gifts to over 2,000 HIV/AIDS victims and granted scholarships for over 1,000 orphans whose parents died of HIV/AIDS.
Pilot project pagodas have also provided free medical check-ups and treatment for over 8,000 patients and held memorial services and worships for hundreds of HIV/AIDS deaths.
Members from a volunteer network, involving Buddhist monks and nuns and followers, went to every patient and their families to help them raise their self-esteem and their knowledge about the epidemic, giving them the knowledge of how to protect themselves as well as the entire community from the disease, said the conference.