Home World


Karmapa coming to Manila
The Manila Bulletin, Oct 13, 2006
Manila, Philippines -- The Philippine Nedo Kagyu Bodhidharma Foundation, Inc. announced the forthcoming visit of the 17th Gyalwa Karmapa Trinley Thaye Dorje on Nov. 11-18.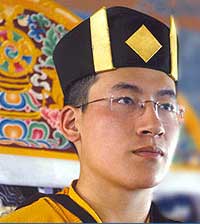 << Thaye Dorje
The trip aims to show what and how Buddhism can contribute to the society and make people aware of the dharma (teachings) so that they will be armed with the right view, eliminate doubt and fear,'' the foundation said.
Leaders of the foundation said that Buddha taught 84,000 ways to be enlightened.
''Choose one where one has affinity with. Find out all information about your choice of practice. Due to the law of cause and effect, practice diligently and perseveringly in order to see fruits of your efforts. Results based on wrong views and efforts will be unsatisfying. Results based on right views and right efforts will spur even greater efforts and enthusiasm.''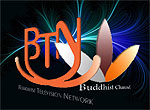 Get your Korean Buddhist News here, brought to you by BTN-Buddhist Channel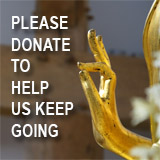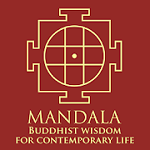 The Mandala app brings together Buddhist wisdom and meditation techniques with the latest insights of psychology and neuroscience to handle the challenges and complexities of modern life. The App offers a series of engaging talks and conversations with experts on a wide variety of topics, such as managing stress, dealing with adversity, developing greater resilience, cultivating empathy and compassion, creating healthy relationships, and many more. These topics are explored to help find greater peace, meaning and joy in our lives. Our panel of experts include Dr, Thupten Jinpa, Daniel Goleman, Kelly McGonigal and others.FREE DOWNLOAD here

Point your feed reader to this location


Submit an Article
Write to the Editor