Home World


Sacred Buddhist Relics en Route to Trinidad and Tobago
by Elmo RODRIGOPULLE, Trinidad and Tobago News, April 6 2007
Trinidad and Tobago, WEST INDIES -- The Maitreya Project, which has organised a world tour of sacred Buddhist relics is currently displaying them in Mexico and will make Trinidad and Tobago in the West Indies its next stop.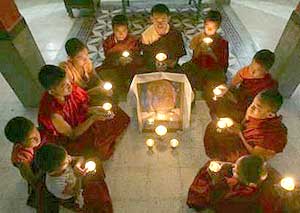 The relics will be accompanied by three custodians. The inspiration of the project is from Nepal - born Lama Zopa Rinpoche, spiritual director of the Maitreya Project, who collected the sacred relics from several countries and from the Dalai Lama.
A 500 feet Buddha statue which is being built in Kushi Nagar, North India will ultimately house the relics. The statue is being designed to last over 1,000 years.
Trinidad and Tobago hosts the three-day local leg of the historic event from Friday.
Several Sri Lankans residing in Trinidad and Tobago helped organise the event.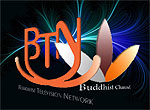 Get your Korean Buddhist News here, brought to you by BTN-Buddhist Channel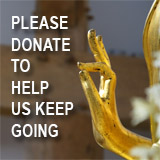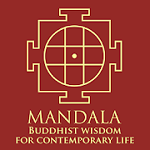 The Mandala app brings together Buddhist wisdom and meditation techniques with the latest insights of psychology and neuroscience to handle the challenges and complexities of modern life. The App offers a series of engaging talks and conversations with experts on a wide variety of topics, such as managing stress, dealing with adversity, developing greater resilience, cultivating empathy and compassion, creating healthy relationships, and many more. These topics are explored to help find greater peace, meaning and joy in our lives. Our panel of experts include Dr, Thupten Jinpa, Daniel Goleman, Kelly McGonigal and others.FREE DOWNLOAD here

Point your feed reader to this location


Submit an Article
Write to the Editor