Home World


S. Asian countries launch Buddhist tourism program
Xinhuanet, Jan 26, 2005
MANILA, Philippines -- Bangladesh, Bhutan, India and Nepal have launched a coordinated tourism marketing program to promote the subregion's tourism industry with the theme of "Nature, Culture, Adventure" and "Buddhist Heartland", said the Asian Development Bank (ADB) on Wednesday.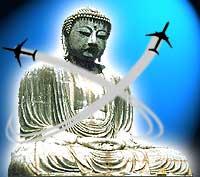 The heads of tourism of the four governments jointly unveiled two attractive brochures, a series of six posters, a CD booklet, and the new website www.visitsouthasia.org, in a ceremony held in New Delhi on Jan. 16. A subregional Calendar of Events poster featuring festivals and special events is also part of the promotional collection, said ADB in a news release.
According to Indian officials, this is the first jointly fundedtourism campaign of its kind in the subregion.
The program is expected to boost local private sector tourism industry and highlight the ecological tourism and Buddhist heritage products boasted by the region's countries.
The coordinated tourism marketing campaign is conducted by the Tourism Working Group established under the Asian Development Bank's South Asia Subregional Economic Cooperation (SASEC) Program.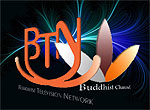 Get your Korean Buddhist News here, brought to you by BTN-Buddhist Channel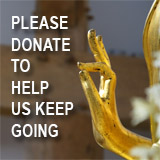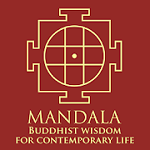 The Mandala app brings together Buddhist wisdom and meditation techniques with the latest insights of psychology and neuroscience to handle the challenges and complexities of modern life. The App offers a series of engaging talks and conversations with experts on a wide variety of topics, such as managing stress, dealing with adversity, developing greater resilience, cultivating empathy and compassion, creating healthy relationships, and many more. These topics are explored to help find greater peace, meaning and joy in our lives. Our panel of experts include Dr, Thupten Jinpa, Daniel Goleman, Kelly McGonigal and others.FREE DOWNLOAD here

Point your feed reader to this location


Submit an Article
Write to the Editor