Home Personality


This Buddhist lama is now a hospital chaplain
by Erin Marshall, Becker Hospital Review, May 11, 2016
Boston, MA (USA) -- Most hospital chaplains don't come from the same background as Tsering Ngodup Yodsampa.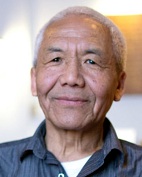 << Tsering Ngodup Yodsampa, a Buddhist lama and chaplain at Beth Israel Deaconess Medical Center.

A Buddhist lama, he currently works as a chaplain at Boston-based Beth Israel Deaconess Medical Center, where he counsels and teaches meditation to patients, according to STAT.

Born in Tibet in 1954, Lama Tsering and his family escaped to Nepal and India when Tibet succumbed to the communist Chinese regime. There, he began his own restaurant, discussed his background with foreign travelers and delved deeper into his own Buddhist culture. Eventually Lama Tsering relocated to Germany, where he became an interpreter for a Tibetan Buddhist teacher.

Tibetan teaching focuses on "internal pursuit," and medicine is herbal-based, according to Lama Tsering. Although healthcare in the U.S. is dissimilar, Lama Tsering has found his own way to help patients.

At Beth Israel Deaconess, he helps patients find "inner peace" and "inner strength" through meditation. "Naturally, I will try to minimize the need of the medicine," he said, according to STAT.

The hardest part of his position? "The lack of continuity," Lama Tsering said. "You feel like you can help someone with their problems, [but] the next day they are discharged, or they are dead."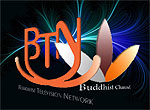 Get your Korean Buddhist News here, brought to you by BTN-Buddhist Channel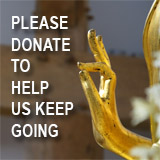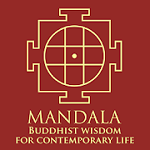 The Mandala app brings together Buddhist wisdom and meditation techniques with the latest insights of psychology and neuroscience to handle the challenges and complexities of modern life. The App offers a series of engaging talks and conversations with experts on a wide variety of topics, such as managing stress, dealing with adversity, developing greater resilience, cultivating empathy and compassion, creating healthy relationships, and many more. These topics are explored to help find greater peace, meaning and joy in our lives. Our panel of experts include Dr, Thupten Jinpa, Daniel Goleman, Kelly McGonigal and others.FREE DOWNLOAD here

Point your feed reader to this location


Submit an Article
Write to the Editor