Home Personality


Courtney Love Says Buddhism Changed Her Life
Starpulse, Nov 29, 2006
Los Angeles, USA -- Courtney Love has credited Buddhism with turning her life around after practicing the religion saw her career and love life bloom.
<< Courtney Love
The singer recently turned to the ancient doctrines to overcome her drug demons, and she insists past experiences with Buddhism made it the first place she turned to when in trouble.
Love says, "This is my third attack at Buddhism. The first time I went for it, it got me off Hollywood Boulevard and got my band Hole to where it got. I ended up with a great husband and a wonderful child (Kurt Cobain and Frances Bean). Then I quit.
"I started chanting again and I ended up with this fantastic movie (The People Vs Larry Flynt) and a fantastic boyfriend (Ed Norton). Then I quit. So this time, I thought: 'You know what works?' For me, this particular Buddhist practice just really works."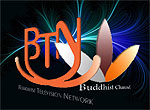 Get your Korean Buddhist News here, brought to you by BTN-Buddhist Channel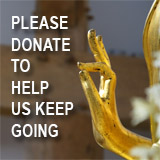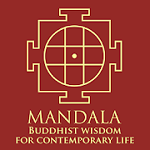 The Mandala app brings together Buddhist wisdom and meditation techniques with the latest insights of psychology and neuroscience to handle the challenges and complexities of modern life. The App offers a series of engaging talks and conversations with experts on a wide variety of topics, such as managing stress, dealing with adversity, developing greater resilience, cultivating empathy and compassion, creating healthy relationships, and many more. These topics are explored to help find greater peace, meaning and joy in our lives. Our panel of experts include Dr, Thupten Jinpa, Daniel Goleman, Kelly McGonigal and others.FREE DOWNLOAD here

Point your feed reader to this location


Submit an Article
Write to the Editor