Home Personality


Seagal a monk in previous life
Contact Music, Jan 29, 2007
Los Angeles, USA -- Action star STEVEN SEAGAL has discovered where is natural ability for martial arts comes from - he was a 17th century Buddhist monk in a previous life.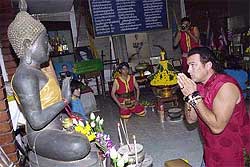 The UNDER SIEGE actor began his adult life teaching aikido in Japan before finding fame in Hollywood in a string of action movies including OUT FOR JUSTICE and UNDER SIEGE. And he was amazed to discover the exact identity of his former self, thanks to his Buddhist teachers.
He says, "I subconsciously started leaning towards the Orient and martial arts. "My old Buddhist teachers have identified the person I was in a past life. I was a 17th-century monk called CHUNGDRAG DORJE.
"I believe this is true but I don't dwell on it."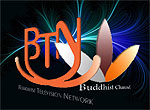 Get your Korean Buddhist News here, brought to you by BTN-Buddhist Channel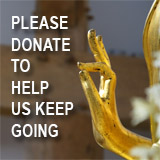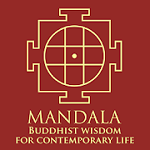 The Mandala app brings together Buddhist wisdom and meditation techniques with the latest insights of psychology and neuroscience to handle the challenges and complexities of modern life. The App offers a series of engaging talks and conversations with experts on a wide variety of topics, such as managing stress, dealing with adversity, developing greater resilience, cultivating empathy and compassion, creating healthy relationships, and many more. These topics are explored to help find greater peace, meaning and joy in our lives. Our panel of experts include Dr, Thupten Jinpa, Daniel Goleman, Kelly McGonigal and others.FREE DOWNLOAD here

Point your feed reader to this location


Submit an Article
Write to the Editor