Home Personality


Martin Scorsese's tryst with Buddhism
ANI, April 12, 2007
New York, USA -- Academy Award winning director, Martin Scorsese is reportedly getting back to Buddhism.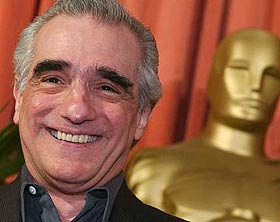 << Oscar winner Martin Scorsese
Scorsese, who directed the 1997 Dalai Lama based film 'Kundun', will contemplate the exiled Tibetan political and spiritual leader at the Rubin Museum of Art on April 23.
The 'Departed' director will be accompanied by travel writer Pico Iyer at the museum.
After 'Kundun', which is based on the life and writings of the Dalai Lama, was released, Martin, along with other members of the production was banned by the Chinese Government from ever entering Tibet.
Kundun was the director's second attempt to profile the life of a great religious leader, following The Last Temptation of Christ.