Home Personality


Buddhism Helps Wilkinson Prepare for World Cup, Times Reports
By Sarah Jones, Bloomberg, Oct 20, 2007
London, UK -- England's Jonny Wilkinson says he has learned a lot from the doctrines of Buddhism after suffering from injuries in the lead up to the 2007 Rugby World Cup, the sportsman wrote in an article for the London-based Times today.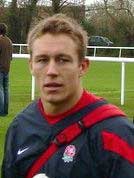 Wilkinson said while he has not converted to Buddhism, he has been ``learning different ways of looking at life.''
``It has taken me everywhere,'' he wrote in the newspaper. ``Even down to the basics of how to relax, looking at meditation or better sleeping.''
Wilkinson, whose last-minute drop goal won England the 2003 Rugby World Cup, said the Buddhist principles were ``fascinating'' and helped make him happy enough to be ``proud'' of who he is.
More on Johnny Wilkinson: http://en.wikipedia.org/wiki/Jonny_Wilkinson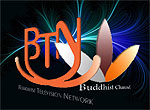 Get your Korean Buddhist News here, brought to you by BTN-Buddhist Channel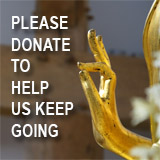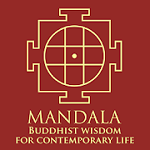 The Mandala app brings together Buddhist wisdom and meditation techniques with the latest insights of psychology and neuroscience to handle the challenges and complexities of modern life. The App offers a series of engaging talks and conversations with experts on a wide variety of topics, such as managing stress, dealing with adversity, developing greater resilience, cultivating empathy and compassion, creating healthy relationships, and many more. These topics are explored to help find greater peace, meaning and joy in our lives. Our panel of experts include Dr, Thupten Jinpa, Daniel Goleman, Kelly McGonigal and others.FREE DOWNLOAD here

Point your feed reader to this location


Submit an Article
Write to the Editor