Home Asia Pacific North Asia S/N Korea Temple Stay


Korean Temples get ready for spring stays
by Emi Hailey Hayakawa, BTN, Apr 16, 2013
Seoul, South Korea -- The Temple Stay program in Korea is beginning their preparations for the Spring Season in Buddhist temples across the Korean peninsula, aptly named "The Scent of Spring."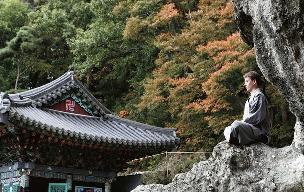 Various Buddhist temples are currently offering their Spring programs that includes Spring themes and Spring flowers.
In Yongjusa temple, they plan to have a spring season oriented program where participants will enjoy walking meditation amongst the Korean rosebay, and make flower rice cakes.
Ssangyesa temple will offer a flower program which includes cherry blossom trekking, and meditation with plum tea.
Hwaamsa temple will host a photo contest of red plum flowers and exploration of the plum flower town, and consultation with Buddhist monks over tea during the beautiful Spring season.
Other Buddhist temples including Shimwonsa temple, Kumbongsa temple in the Kyoungsangdo province, and Daewonsa temple, Hungguksa temple, and Mihwangsa temple in Jeollado province also plans to host a special Spring themed Temple Stay program.