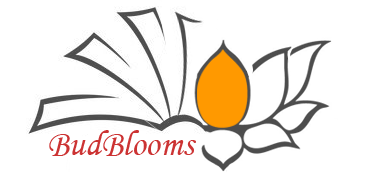 We wish to present a short summary report on the progress of the Buddhist E-Bookstore with Bhante Dhammika. The eBookstore now has an official name, called "BudBlooms (short for Buddhist Blooms).
Budblooms was actually launched on 16 March 2020. Unfortunately it had to be taken offline as it was discovered that the design template was not installed properly. Efforts are being done now to recover the design template and if all goes well, the site should be up and running by 31 March 2020 (or earlier).
The delay was also caused by the covid shut down here in Malaysia as some of the files were not retrieved from the Bodhi Vision office's computer (in the rush to move work to our respective homes). At the moment, every staff in Bodhi Vision is working remotely from home.
The revised plan now is to launch Bhante's essays first. We are now in the process of uploading the remaining 70 essays onto BudBlooms. His books to come after that. The next phase is to work on the A to Z and to develop the app for daily quotes.
Here is the list of titles under the category "Buddhist History and Culture" that will come online by 31 March 2020.
For those stuck at home in self isolation due to COVID-19 "Movements Restrictions" imposed by your respective govenments, we hope that these online publications will serve as balm of peace for your mind in these trying times.
Covers of Books on "Buddhist History and Culture"
All essays authored by Bhante S. Dhammika

May all beings be well and happy always. May all be suffering free!