Buddhist priest to head Japan Airlines - and without salary
Reuters, Jan 17, 2010
Kazuo Inamori, the founder of electronics maker Kyocera Corp, agreed this week to become the new chief executive of Japan Airlines, as the carrier's shares plunged ahead of its expected bankruptcy
Tokyo, Japan -- Jal is likely to file for bankruptcy as early as next week as part of a broader restructuring aimed at reducing debts, slashing about 13000 jobs and cutting dozens of unprofitable routes.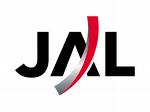 With $16-billion in debts, JAL's bankruptcy would be the sixth largest in Japan's history.
Inamori, the 77-year-old honorary chairman of Kyocera and an ordained Buddhist priest, will replace Haruka Nishimatsu, who has indicated he would resign as part of the restructuring overseen by a government-backed fund.
Kyocera was founded in 1959 as a ceramics company, and has grown into one of Japan's most profitable technology firms.
"I don't know anything about the transportation industry, but I would like to make my best contribution," Inamori told reporters, adding that he did not plan to take a salary.
"I am old and a full-time job is hard for me, so I would like to work three or four days a week and I will work for free."
Lack of experience in the airline industry may initially hinder Inamori's effort, but it would not be a critical drawback, analysts said.
"I think he's the right person for Japan Airlines at this point since Japan Airlines needs a respected person for its business restructuring," said Yasuhiro Matsumoto, senior credit analyst at Shinsei Securities.
"For the time being, the government has agreed to offer financial support to Japan Airlines, so we should not worry about how long it would take for him to become more familiar with Japan Airlines."
Dealing with the ailing airline is one on a long list of problems confronting Hatoyama's government, whose Democratic Party took power in September.
Besides being an entrepreneur, Inamori has a track record as a corporate turnaround specialist.
A decade ago, Kyocera made failed office-equipment maker Mita Industrial its wholly owned subsidiary and helped it become profitable.
Now Mita has more than ¥200-billion in annual sales.
But analysts said turning JAL around would be hard.
"JAL has been encumbered to serve 108 airports, when there is no economic justification for some of the airports in the first place. As a regulator, you're not going to tell them no," said Lance Gatling, president of Nexial Research, a consultancy.
"The question is whether any management can come in and undo any of these traditional relationships," he said.