The Rise of K-Buddhism
by Emi Hailey Hayakawa, The Buddhist Channel, 14 July 2022
BTN Launches an English YouTube Channel to Further Propagate Korean Buddhism (K-Buddhism) to the Globe
Seoul, Korea --
BTN launched an English YouTube channel to further propagate Korean Buddhism (K-Buddhism) to the globe. BTN has been a pioneer in propagating K-Buddhist content globally and has taken the initiatives in planning and development, classifying various contents, translations, and securing multiple translation supervisors.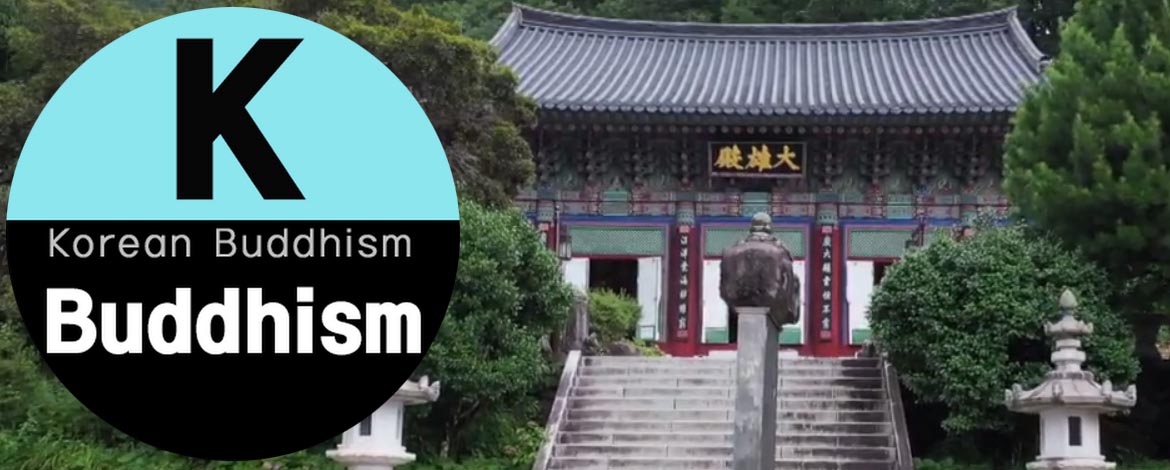 Through these steps, video contents are continuously being uploaded on to BTN's K-Buddhism YouTube channel (
https://www.youtube.com/channel/UCTNLQgQ5BRy2Ej0yzm_BYCA
)
BTN Originals included within the K-Buddhism YouTube channel all have English subtitles or have English language narrations. In addition to various Korean Buddhist contents, the channel streams global Buddhist contents.
Flagship contents within the YouTube channel include BTN originals exploring K-Buddhism, Dharma Talks by World Renowned Buddhist masters, such as His Holiness the Dalai Lama, Zen Master Thich Nhat Hanh etc., and meditation conferences and symposiums offered by meditation teachers and global Buddhist organizations.
"1,000 Years of Waiting: Namsan, Gyeongju": A fascinating look of Namsan, the UNESCO World Heritage Site and Korea's rich 1,000 years old Buddhist cultural heritage
"Richard Gere's Pilgrimage," Hollywood actor Richard Gear's exclusive interview and documentary to his visit to Korea.
"The 1,600 years old Records of Ancient Korea: Buddhist Rock Carvings": A magnificent look of various Buddhist rock carvings that follow the artistic styles of ancient Korean history, encapsulating the beauty and feature of the vibrant history of Korean Buddhism in this majestic land of the Morning Calm.
"The Story of Zen Buddhism by Venerable Cheongan": Various dharma talks in English by Hungarian Korean monk, venerable Cheongan.
"Journey of a Thousand Years": A series that capture the scenery and culture of Korean temples.
"Listening to Oral Traditions": A lifestyle series where foreigners are introduced to various Korean folklore related to Buddhist temples, with English subtitles.
With the explosive popularity of Korean popular contents (K-contents) worldwide, there has been a spike in demand for various Korean contents. However, Korean traditional contents are relatively less popular and known.
Although consensus has been established internally that all K-contents should be globalized, securing translation manpower, especially Buddhist translation supervisors, have been difficult. Therefore, BTN proposed and began the "K-Buddhist contents translation project" so that everyone can appreciate the wide varieties of Korean culture.
BTN has formed a translation supervision team to translate carefully selected contents and has been working on syncing the narration and subtitles utilizing various functions.
Along with plans to increase the number of subscribers, BTN is setting business proposals for 2023 through internationalization, specialization, and segmentation of sub-channels.
BTN's official YouTube channel, Korea Buddhist Television Network Official Channel (
https://www.youtube.com/c/BTNWORLD
) is the first religious YouTube channel in Korea to reach 500,000 subscribers in December 2021 and surpassed 600,000 subscribers in April 2022.
The number of subscribers to "BTN Joy," (
https://www.youtube.com/channel/UCeMPgo_YXIH58JVYlurURoQ
) a sub-channel to BTN YouTube channel, launched in 2021 and exceeded 110,000 subscribers in less than a year.
The "Humanities Brunch" channel (
https://www.youtube.com/channel/UCke0s4-Iatj-PO5ZhDXW0ug
), which launched in November 2021 had 20,000 subscribers within four months.
"BTN Myeongbeopmun," (
https://www.youtube.com/channel/UCRV_YQNDlj-OPKJutlWJPYA
) another sub-channel that includes various monks' dharma talks and teachings, and "K-Buddhism," (
https://www.youtube.com/channel/UCTNLQgQ5BRy2Ej0yzm_BYCA
) the English language Korean Buddhism channel has been established for further specializations of K-Buddhism.
With the launch of "K-Buddhism" YouTube channel, BTN plans to introduce AI functions to further expand the reach of Korean Buddhist news globally and produce metaverse contents. BTN continues to propagate the Buddha Dharma, warm the hearts and minds of viewers, stimulate a healthier society, and preserve and promote Buddhist culture with digital technology.
------------