Fire at sacred Tibetan Buddhist temple sparks suspicion about censorship
by Neil Connor, The Telegraph, 18 February 2018
Beijing, China -- A fire broke out at one of the most sacred temples in Tibetan Buddhism, prompting concern and suspicion that information on the incident is being controlled by authorities.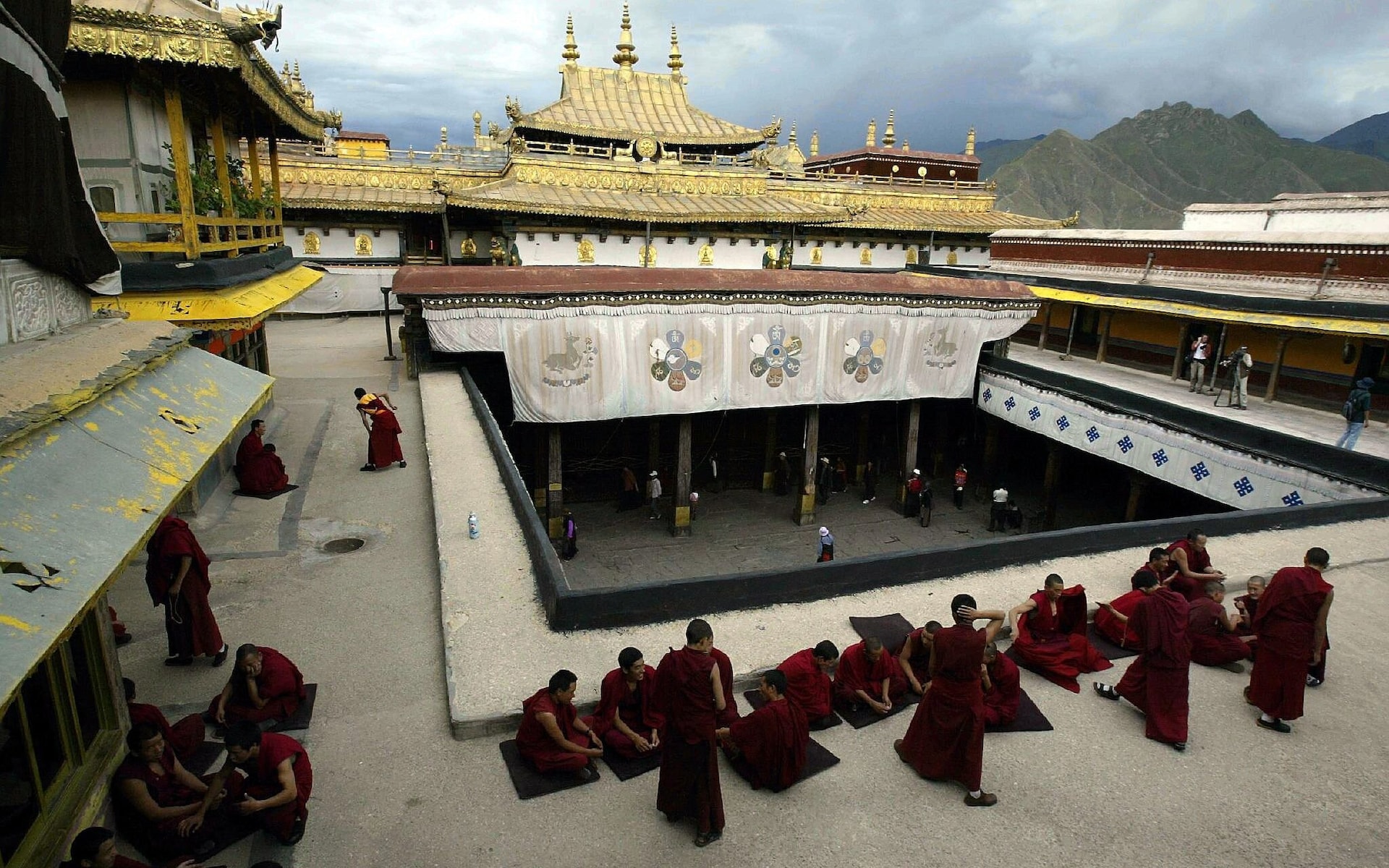 Chinese State media said the fire at "part of" Jokhang Temple in Lhasa, the capital of the south-western Chinese region of Tibet, "was soon put out" after it began at 6.40pm on Saturday.
Images posted online showed flames billowing from a pagoda at the sacred building, which was built in the seventh century.
Some of the clips showed flames appearing to engulf the Unesco World Heritage Site when it was dark, suggesting that the fire might have continued for longer than an hour.
Jokhang houses the Jowo Shakyamuni, a glittering statue believed to have been blessed by Shakyamuni Buddha, the founder of the religion.
It is said to be just one of just three to be crafted during his actual lifetime.
Observers on Twitter - which is blocked in China - claimed that information relating the fire was being censored online.
Robert Barnett, a British expert on Tibet, Tweeted: "Sources in Lhasa claim police have threatened anyone distributing pictures or unofficial news about the fire.
"Locals afraid to talk. Official information extremely limited, raising concern about extent of damage. Access to area round temple said to be restricted."
China has ruled Tibet since the 1950s, and Beijing claims that it has helped improve the lives of ordinary Tibetans by bringing economic growth to a traditionally poor region.
However, many accuse China of suppressing rights in the region and stifling the local Buddhist culture.
Tibet has seen outbreaks of ethic tension, including riots in 2008 and a wave of self-immolations carried out in protest of Beijing's tightening grip.
State media reports on the fire have contained few details.
Tibetans began celebrating traditional Tibetan New Year that last Friday. The temple would have been expecting thousands of visitors over the next few days.
Tsering Woeser, a Tibetan writer in Beijing told The New York Times: "I pray that the fire isn't serious and that the old buildings haven't suffered too much damage.
"For Tibetans, the Jokhang is the holiest of holy sites."