Buddhist teacher to visit Magnetic
Magnetic Times, January 25th 2008
Magnetic Island, Australia -- A nun ordained in the Tibetan Buddhist tradition, Thubten Yeshe, a Buddhist educator who leads Buddhist retreats in Australia and overseas, is to give a talk about "Mindfulness in Daily Life" on Sunday February 3 at the Magnetic Buddha Dharma.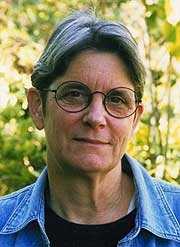 << Thubten Yeshe
According to a Magnetic Island Dharma spokesperson, Sharn Rocco, "Thubten Yeshe's talk will be of interest to both experienced Buddhist practitioners, beginners and those who are simply curious about how they can live a more meaningful, mindful, life."
In 1974, Thubten Yeshe visited Nepal. Following an annual one-month meditation course at a monastery in the Kathmandu Valley, she stayed on to teach painting and English to young monks.
The following year she was ordained as a nun and remained so for nine years. After living for about five years in Nepal and India, she returned to the West to live and work in various teaching and meditation centres in the U.K., France and Italy.
She has returned to India and Nepal on several occasions to receive teachings and go on pilgrimage. Over the years she has received teachings from more than forty Buddhist masters including the Dalai Lama
Thubten Yeshe moved to Australia in 1985. In 1989 she joined the teaching program at Chenrezig Institute as a teacher. Later she was the Spiritual Programme Coordinator at Chenrezig Institute and a member of the CI Executive Committee. She is currently teaching and leading retreats in Australia and overseas and works in the areas of programme development and support for home-study students for the Foundation for the Preservation of the Mahayana (Buddhist) Tradition.
Thubten Yeshe's talk will be by donation at Magnetic Buddha Dharma, 5 The Grove Nelly Bay.
If you would like more details about the talk at MBD contact Sharn: sharn.rocco@jcu.edu.au or ph. 07 4758 1190.
If you would like information about Thubten Yeshe's teaching in Townsville contact Denise: deniseseabright@yahoo.com.au