Chinese copper mine triggers nationwide protests led by Buddhist clergy
by Marc Howe, The Global Post, December 21, 2012
Yangon, Myanmar -- Protests against a China-backed copper mine have spread throughout the South-east Asian nation of Myanmar, with members of the Buddhist clergy at the fore of demonstrations.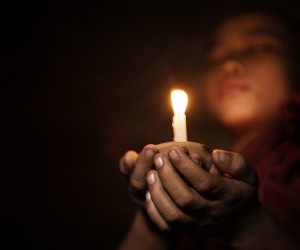 The Global Post reports that the protest movement against the Letpadaung copper mine has been inflamed by a brutal government crackdown on local demonstrations at the end of November, spreading far beyond the cluster of farming villages directly affected by the project.
Demonstrators led by Buddhist monks have staged hundreds of rallies throughout the country, with protests also held in the major cities of Yangon and Mandalay.
Local residents have long expressed concern over the environmental and health impact of the project, with many claiming that the mine's operation has left well water unfit for consumption and led to an increase in birth defects.
The extensive land grabs entailed by the project also inflamed local sentiment. Eurasia Review reports that 7,800 acres of farmland in the area have been confiscated and farmers from 66 villages forcibly relocated.
The development of the Letpadaung copper mine has seen the excavation of ore-rich mountains in the area, as well as the construction of a sulfuric acid factory near local communities and the dumping of contaminated waste soil from copper processing.
The mine is a joint venture between China's Wangbao and the military-controlled Union of Myanmar Economic Holdings.
Following the staging of twenty-four hour protests by both monks and local villagers at the end of November, the government said explicitly to demonstrators that it was scared of compromising Chinese interests in Myanmar. Authorities then imposed a harsh crackdown on protests using water cannons and incendiary devices, leaving dozens of people injured.
The protest movement is a major blow to Chinese interests in the region, who have sought to deploy "soft power" to shore up access to minerals and energy.