Thailand should measure happiness - Bhutanese Prime Minister
Agence France-Presse, Nov 26, 2007
BANGKOK, Thailand -- Thailand's army-installed Prime Minister Surayud Chulanont said Monday that the kingdom should measure the happiness of its people as well as the growth of its economy.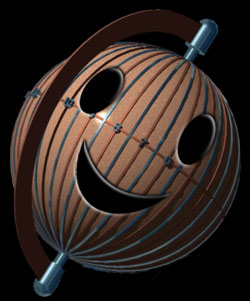 Surayud spoke as he met caretaker Prime Minister Lyonpo Kinzang Dorji of Bhutan, a remote Buddhist kingdom in the Himalayas that has embraced the concept of "gross national happiness" as a guiding tenet of its development.
"We are gathered in concern for the well-being of our people spiritually, mentally and physically," Surayud told reporters.
"We have learned that growth cannot be measured in numbers and GDP alone. It must also be measured through the well-being of the people," he added.
Bhutan is ranked near the bottom of the world's development scale so the landlocked country invented a unique way to measure progress by citing gross national happiness (GNH) ahead of gross domestic product (GDP).
The policy was decreed by former king Jigme Singye Wangchuck in the 1990s in response to low economic growth in an attempt to reflect quality of life over money.
It has since become the isolated kingdom's guiding policy tool and a driving force behind Bhutan's transition to democracy, with elections set for December, Dorji said.
"The government of Bhutan is developing indicators for GNH and incorporating them into concrete policies," he said, adding: "Numerical values do not do justice to the emotions of the human experience."
The philosophy is listed in Bhutan's draft constitution, slated to be ratified after a national referendum planned as part of the country's historic shift toward parliamentary democracy.
A recent study by the Centre for Bhutan Studies, a research institute, found 68 percent of the country's nearly 700,000 people were happy.
A World Bank official last week told Bhutan's state newspaper that other countries should also promote gross national happiness as a gauge of national well-being.