K. Sri Dhammananda, His Legacy Lives On Exhibition
The Buddhist Channel, September 1, 2018
Kuala Lumpur, Malaysia -- An exhibition dedicated to the life of Ven. Dr K Sri Dhammananda Maha Nayaka Thera is currently open for public viewing from 31st August to 2nd September 2018 at the Buddhist Maha Vihara, Kuala Lumpur. Entrance is free.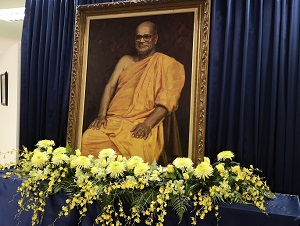 The event, called "K. Sri Dhammananda, His Legacy Lives On Exhibition", provide snippets of the late Chief Venerable's (or simply called "Chief") contribution to the development of Buddhism in Malaysia from the time he left Sri Lanka in 1952 till his death here in Kuala Lumpur in 2006.
On display are photographs, paintings, books authored by him and quotations pertaining to the years spent propagating Buddhism here. Some personal effects of Chief's too have been carefully preserved, such as his working desk and bedroom.
The exhibition consists of multimedia visual and audio aspects to perpetuate the memory of K Sri Dhammananda and the noble ideals he represented, educative aspects to focus attention on certain values of life that made K Sri Dhammananda the "Chief" of all venerables in the country, and service aspects that introduce activities in order to perpetuate the development of Dhamma in Malaysia.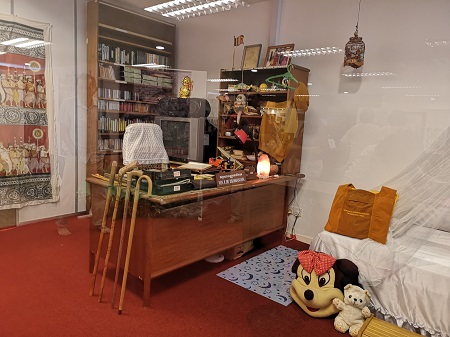 Chief Venerable's workplace and some of his personal effects are preserved and
reconstructed for viewing at the exhibition

Measures to promote his ideals to the younger generation who have never met him and only heard of his name include the setting up of a dedicated children section. Among activities children can participate here include animated videos of Chief's life, story telling and the depiction of his life story through the use of diorama.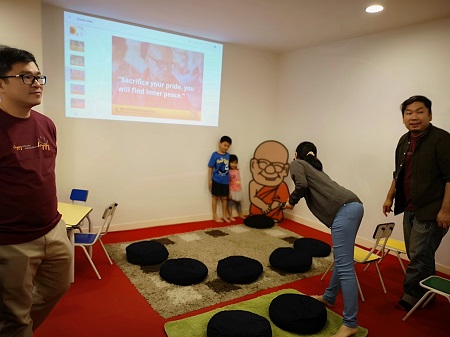 To encourage the younger generation to know Chief Venerable's life and

contribution, a special children section has been setup


Venerable K. Sri Dhammananda was born on March 18, 1919, to the family of K. G. Gamage in the village of Kirinde, Matara in southern Sri Lanka. He was given the English name of Martin and was the eldest in a family of three brothers and three sisters. He was ordained at the age of twelve and was given the name "Dhammananda" which means "one who experiences happiness through the Dhamma." Visitors to the exhibition will get to view a special section on his life history at the entrance.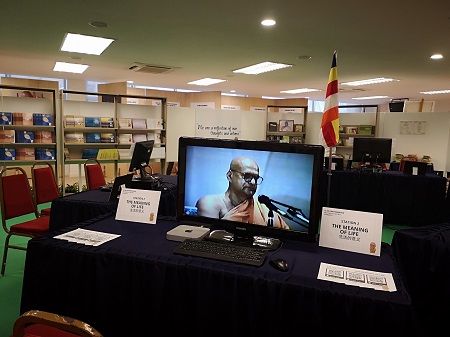 Visitors can access to the late Venerable's Dhamma talks at the
multimedia section

Venerable Dhammananda's contribution to the growth of Buddhism and community development especially in modern Malaysia for over 50 Years is significant and historical. If one were to ever put a face of Buddhism on Malaysia, it would be Chief's.
Content of the exhibition is curated and organized by the Buddhist Gem Fellowship. It took about 3 months for the society to finalize the setup of the displays. The exhibition is hosted by the Sasana Abhiwurdhi Wardhana Society and supported by the K Sri Dhammananda Centenery Celebration 2018-2019 committee..

If you go:
August 31 - September 2
K. Sri Dhammananda Exhibition: His Legacy Lives on…
Opening hours:
August 31 – September 1: 10.00am – 9.00pm
September 2: 10.00am – 8.00pm
Venue:
Buddhist Maha Vihara, 123, Jalan Berhala, Brickfields
Kuala Lumpur, Kuala Lumpur 50470 Malaysia
More details here:
http://ksridhammananda.org/wp/ksde2018/