Ariya Vihara celebrate Mother's Day at new home in Sungai Buloh
The Buddhist Channel, 16 May 2023
Sungai Buloh, Malaysia -- The congregation on Sunday morning, 14 May 2023 at Ariya Vihara was waiting in high anticipation for the monks and nuns to arrive for the Puja and opening ceremony. This congregation is not common for a Buddhist centre in Malaysia because it consists mainly of female devotees. After all, Ariya Vihara was formed as the 1st Theravada Bhikkhuni Nunnery and Dhamma Training Centre in Malaysia with much interest from women wishing to ordain both from within Malaysia and abroad.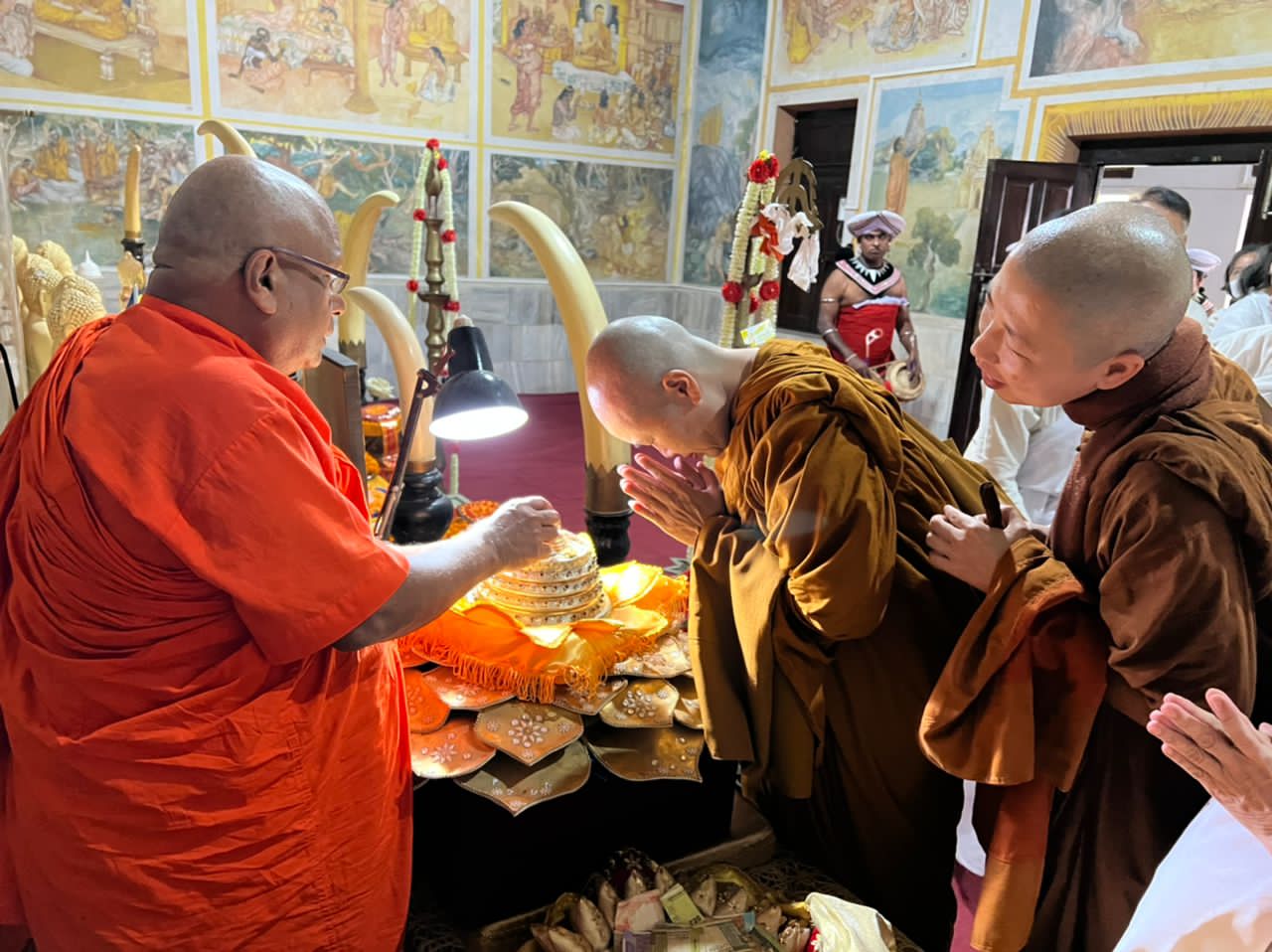 As the monks and nuns drifted into the hall, the proceedings began with puja and homage to the Triple Gem. Dana was offered soon after. And just like that, the new Ariya Vihara centre was declared open. The occasion was made even more joyful as it coincided with Mother's Day 2023. It was most apt since the centre is dedicated to female practitioners who wish to commit themselves to the Buddha Dhamma.
Sis. Sukhita Ong, who is the Vice President of Ariya Vihara told the Buddhist Channel that previously, the centre operated from a shoplot in Jalan Ara in Bandar Sri Damansara. "The owner of this lot however, received a buyer and she offered a new shoplot for Ariya Vihara to use here in Sungai Buloh", she explains.
Located not far from the old premise, the new location has two floors. One floor is used as the main shrine hall while the other will be used as classrooms and other utilities. Ariya Vihara will be functioning from this new premise until its permanent monastery opens in Kwasa Damansara.

Malaysia's First Theravada Bhikkhuni Nunnery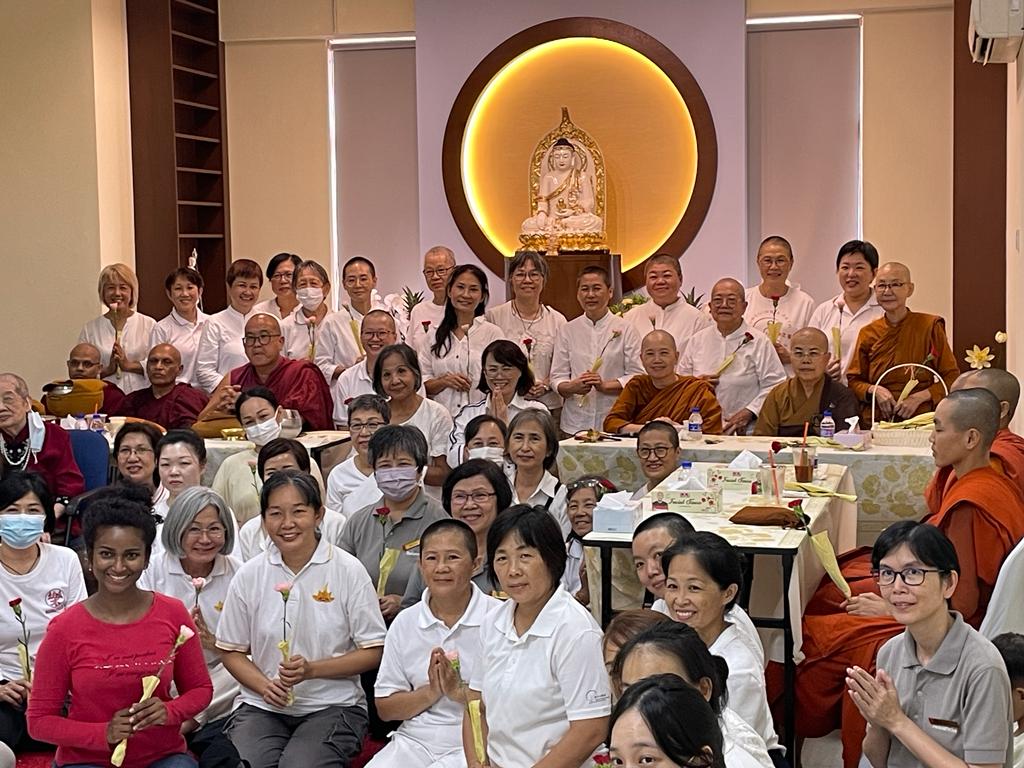 Regarded as the first Theravada Bhikkhuni Nunnery and Dhamma Training Centre in Malaysia, Ariya Vihara was founded by Venerable Sumangala Bhikkhuni, which was officially registered on 10 August 2015.
It's main objective is to establish a bhikkhuni nunnery. It has laid out comprehensive programmes to train female laities leading to the goal of being ordained as a Buddhist nun if they wish to do so.
Before the Nunnery can consider new applicants for ordination, trainees are required to first stay at the Vihara as a guest for up to one month. The aim is for them to get to know the community, the monastic environment and the practice standards before deciding to undertake long term commitments.
Full ordination as a Bhikkhuni is possible after a minimum of two years as a samaneri (novice). However, this is subject to the suitability the of samaneri and would require approval by the whole Sangha.
One of the key programmes managed by the centre is the Ariya Sangha and Laity Training, a spiritual vocational training program for aspirant members with special emphasis in the development of Bhikkhuni Sangha and female Dhamma teachers. It represents a six-year graduated course comprising six core knowledge and practice: Buddha-Dhamma, Bhavana, Sila & Vinaya, Pali Verses and Application, History of Buddhism and Dhamma Living Soft Skills. The first three-year provides learning for eight preceptors cladding in white, anagarika (homeless one, stay in with a bhikkhuni teacher) and the subsequent three-year for female going forth novice samaneri and bhikkhuni monastic training.
The monastic mentors at Ariya Vihara are Venerable Sumangala Bhikkhuni, the president of Ariya Vihara Buddhist Society and the Abbess of Ariya Vihara, with the support and guidance from the elder Bhikkhus and Bhikkhunis, such as Venerable B. Saranankara, Venerable Dr. Dhammapala Maha Thero, Venerable Santini Theri and Venerable Dr. Viditadhamma (Lieuphap) Theri.
For more information please visit
http://ariyavihara.org
.
Contact information:
Ariya Vihara Buddhist Society KL & Selangor
No. 37-1 and 37-2, Jalan Nautika B U20/B
Pusat Komersial TSB, Sungai Buloh 40160 Shah Alam
Selangor, Malaysia
Email: ariyavihara@gmail.com