Not just mandarin oranges and another Chinese New Year
The Buddhist Channel, Jan 25, 2010
Petaling Jaya, Malaysia -- Kechara Soup Kitchen finds a different and meaningful way to celebrate the new year which goes far beyond the family's reunion dinner dining table.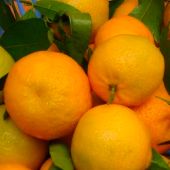 On top of celebrating with family and welcoming the new year with a bang, let the start of 2010 be one that will really make a difference to someone. Or will it just be another day filled with oranges, nosy relatives and food to make your cholesterol levels soar again?

KECHARA SOUP KITCHEN (KSK) is organising its annual fundraising dinner on Sunday FEB 7 2010, at Sunway Pyramid Convention Centre, to raise funds for its new renovations and maintenance of its new permanent base in the city.
With this new building, KSK will be able to go out to DONATE FOOD TO THE HOMELESS more often, FORGE FRIENDSHIPS and give people on the streets a RENEWED LEASE OF LIFE.


Already, they are working hard to find placements for the homeless in old folks homes and find them jobs, thus giving them new opportunities in society. Since 2006, come rain or shine, KSK volunteers have been going out every weekend, bringing hot vegetarian and dry food to the hungry on the streets, regardless of their race, culture or creed. Over the last three years, the number of packets they have been distributing each week has increased from a mere 20 packets to 700 PACKETS.
Read the incredible stories of how they are literally taking people off the streets and into new homes and jobs: www.kechara.com/ksk

Imagine how much more they can do with their new permanent base in the city! You could make this a reality and be a part of giving people not just a new year greeting but a whole new life again.
This KSK fundraising dinner is offering you a night to celebrate the spirit of sharing, giving and hope for the many people who don't even know when they will have their next meal. Among the many fantastic celebrations you'll be having with your loved ones, let at least one dinner make a profound difference in someone's life.

Tables are available for sponsorship at RM2,500 and RM5,000. There are further details here: http://www.kechara.com/ksk/event_view.php?a=0&p=47
For tickets to the event, or for further information on how you can help, please contact our Project Director Justin Cheah at justin.cheah@kechara.com or +6012 203 2135.