Buddhist community sets tone of tolerance and acceptance of other faiths: Singapore PM
By Olivia Siong, Channel NewsAsia, 15 May 2015
Prime Minister Lee Hsien Loong calls on Singaporeans to reflect on the values that brought the country to where it is and that will keep it going.
SINGAPORE -- The Buddhist community is the largest religious group in Singapore, and Prime Minister Lee Hsien Loong on Friday (May 15) said he was grateful the group has set the tone of tolerance and acceptance of other faiths.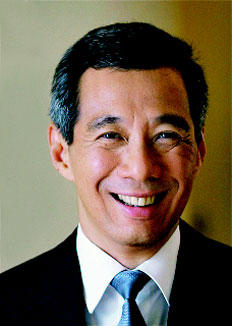 Speaking at an event organised by the Singapore Buddhist Federation to celebrate Vesak Day and commemorate SG50, Mr Lee noted how the community does good work to help Singaporeans - regardless of race language and religion.
For example, the Singapore Buddhist Free Clinic provides free medical services to sick and needy persons, he added.
Reflecting on the country's 50th birthday this year, Mr Lee stressed that Singapore has much to be thankful for. "We celebrate our 50th birthday in Singapore as a harmonious, multi-racial and multi-religious society," he said.
"We have shown over the last half century, that with mutual respect and understanding, different religions can come together to build trust and harmony. That people from different religions share common values that inspire us to look beyond ourselves and care for the others who are around us."
Looking forward, the Prime Minister called on Singaporeans to reflect on the values that have brought the country to where it is and that will keep it going.
"Values like being an inclusive society, where the strong and the better-off step forward to help the weak and the less-fortunate among us, so that all enjoy the fruits of progress. Like staying one united people, where different races and religions work together for the common good. We must uphold these important values because if we stay together and stay harmonious, we will build a stronger and a better Singapore for all of us," Mr Lee said.
About 7,000 people attended the event on Friday, including temple members and leaders from other faiths and ethnic groups. Members of the Inter-Religious Organisations were also present.