New England Institute of Buddhist Studies to offer course on Buddhism 101
The Buddhist Channel, Jan 2, 2013
Middletown, Connecticut (USA) -- The New England Institute of Buddhist Studies (NEIBS) in Middletown, Connecticut, USA will be reoffering its Buddhism 101 course for 2013.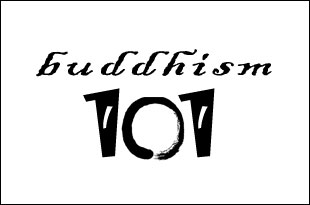 This will be the ninth year presenting its most popular and comprehensive course on the Buddha's teachings. Buddhism 101 surveys the Buddhist life, his disciples and teachings, and how they may be applied to daily living in 21st century America. This non-sectarian course covers the vastness of the Buddhist religion through Theravada and Mahayana traditions with a focus on Shin Buddhism.
Approximately 15 to 20 people usually attend the course which will be taught by the Buddhist Faith Fellowship's Senior Teacher, Daishin Senpai. For those who live outside the State of Connecticut and the Springfield, Massachusetts area, NEIBS' is offering its Buddhism 101 as a correspondance course.
According to graduates of this Buddhism 101 course, this is not just a course but is a profound transformational experience; also, it is an excellent introduction into the Institute's varied intermediate and advance courses like Buddhism 201, 301 and 401 courses. Begins January 27, 2013.
It will meet for 6 sessions in 6 months. It is open to Buddhists and Non-buddhists and has no pre-requisites. This course is oriented to beginner's who are looking for a concrete, practical and sequential study of Buddhism. To keep the courses engaging, there is limited enrollment in all of NEIBS' courses. Registration closes January 6, 2012.
Visit the New England Institute of Buddhist Studies' web site for more details and online registration. http://dharmaquest.bffct.net/
About NEIBS
The New England Institute of Buddhist Studies was founded in 2004 by Dharna Teacher Daishin Senpai of the Buddhist Faith Fellowship (BFF) of Connecticut. NEIBS is not an independent organization but is the direct educational arm of the non-profit BFF, headquartered in Middletown, Connecticut. All faculty members are trained and certified dharma teachers and academics. Also, it offers comprehensive Distance Learning courses and had students in Canada, Scotland and South Africa.
NEIBS' mission is to foster an educational environment that seeks to deepen and extend the practice and studies of the Buddha Dharma within an open and non-sectarian atmosphere with a focus on Mahayana and Shin Buddhist teachings. Toward this goal, it provides courses, workshops, seminars and training programs. The Institute strives to provide the best programs that are affordable and practical in everyday life.