Leonard Cohen's Troubles May Be a Theme Come True
By MARC WEINGARTEN, The New York Times, October 6, 2005
New York, USA -- Betrayal and bitterness have been running themes in Leonard Cohen's work ever since ''Songs of Leonard Cohen,'' the Canadian singer-songwriter's debut album, appeared in 1968. Now they figure prominently in a sordid legal melodrama engulfing his life.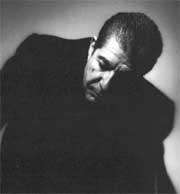 << Leonard Cohen
In August, Mr. Cohen, 71, filed suit against his longtime personal manager, Kelley Lynch, accusing her of stealing more than million over the past dozen years, including five years he spent at a Zen Buddhist retreat. Mr. Cohen is also suing his former tax lawyer, Richard A. Westin, accusing him of mismanaging money Mr. Cohen had set aside as a retirement fund. Mr. Cohen is also seeking damages from Neal Greenberg, his investment adviser from 1997 to 2004, who the singer said allowed Ms. Lynch to steal millions by not telling him what was going on.
The complaint, filed in Los Angeles Superior Court, describes a classic case of a creative artist turning over his business affairs to venal backstabbers, who exploit his trust, as the complaint puts it, ''through greed, self-dealing, concealment, knowing misrepresentation and reckless disregard for professional fiduciary duties.''
Ms. Lynch declined to comment on the charges, saying by e-mail message that Mr. Cohen and his lawyer, Robert Kory, have used aggressive tactics and that they tried to freeze her bank accounts. Mr. Greenberg and Mr. Westin denied wrongdoing.
Mr. Cohen hired Ms. Lynch, an assistant to his lawyer and manager, to oversee his personal affairs after the manager, Martin Machat, died in 1988. She eventually assumed more responsibility for Mr. Cohen's career and became his manager.
Mr. Cohen said he had regarded Ms. Lynch as a trusted confident, even a member of his family. ''She was a friend of many years, and she was accomplished at presenting herself as a trusted friend,'' Mr. Cohen said in an e-mail message. ''Her mother worked in the office, and her father did my bookkeeping. Our families were close.''
The money at issue in the lawsuit came from two transactions orchestrated by Ms. Lynch. The first was the 1997 sale of Mr. Cohen's publishing company, Stranger Music, to Sony; the other deal, also with Sony, involved the 2001 sale of Mr. Cohen's future royalties from Mr. Cohen's 127-song catalog, which includes often-covered classics like ''Bird on a Wire'' and ''Suzanne.''
All told, the two deals brought in more than million -- money meant for Mr. Cohen's eventual retirement. ''Since my own work requires a fair degree of solitary attention, I was grateful to Ms. Lynch for looking after the business details,'' Mr. Cohen wrote in the e-mail message. ''In this spirit she acquired considerable command over my finances.''
In 1993, Mr. Cohen took a break from recording and touring and decamped to the Mount Baldy Zen Center in Los Angeles, where he remained for five years. According to Mr. Cohen's complaint, Ms. Lynch, upset over a loss of income because the singer's career was on hiatus, began to drain money from three charitable trusts established with the Sony profits.
The million windfall from the second Sony deal was also looted, Mr. Cohen says, from a company set up to minimize taxes on the transaction. Mr. Greenberg said Mr. Cohen signed off on giving Ms. Lynch 99 percent of the company and Mr. Cohen 1 percent. Mr. Greenberg says that Ms. Lynch, in addition to taking a .1 million commission on the deal, used the company to withdraw huge amounts, often tens of thousands of dollars at a time.
Mr. Cohen said he had not suspected that his money was depleted until October 2004, when an informant tipped off his daughter, Lorca Cohen. ''Every month my investment manager, an old friend of Ms. Lynch's, and a successful trader, sent me a report that my savings were safe, intact, even flourishing,'' Mr. Cohen said, referring to Mr. Greenberg. He says that Mr. Greenberg and Mr. Westin, whom Mr. Lynch had hired to help minimize taxes on the two Sony deals, charged Mr. Cohen million in unnecessary transaction costs.
Mr. Greenberg denies that he overcharged Mr. Cohen for his services. ''Those were fees paid to lawyers for the sale of the rights associated with the songs,'' Mr. Greenberg said. Mr. Westin declined to be interviewed at length for this story, saying, ''None of Leonard Cohen's problems have their genesis with me.''
Mr. Greenberg disputes Mr. Cohen's claim that he failed to warn the songwriter about his dangerous financial situation, and has filed suit against Mr. Cohen, Ms. Lynch, and and Mr. Cohen's attorney, Mr. Kory. Mr. Greenberg says that Mr. Cohen and Mr. Kory engaged in ''fraudulent means and statements, and other torturous conduct'' in order to ''extort millions of dollars'' from Mr. Greenberg when they realized that Ms. Lynch would not be able to pay back the money.
As for Ms. Lynch, parties involved in the suit have expressed concern about her behavior, and Mr. Cohen noted that he had received ''dozens of bizarre'' e-mail messages from her.
''I wish her family would help her,'' he said. ''I tried and failed.''
While Mr. Cohen awaits the outcome of the various lawsuits, he said, he has started to sell his assets and has taken out a mortgage on his house. ''There is a great sense of family solidarity, and we are all working hard to keep the ship afloat,'' he said. ''My son said: 'Dad, do whatever you have to do, but don't do it for us. We've had a great life, and we can take care of ourselves.'''