Landmark Dogen Symposium this summer at Upaya Zen Center
The Buddhist Channel, March 16, 2012
Santa Fe, New Mexico -- This July at Upaya Zen Center, a team of renowned Buddhist teachers and scholars will lead a three-day exploration and celebration of the works of Eihei Dogen, the founder of Soto Zen.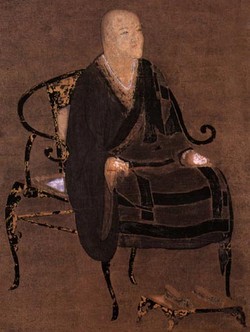 During the Dogen Symposium, July 12 – 15, acclaimed artist and translator Kazuaki Tanahashi explores being a "clumsy student" of a great master through his passion for poetry, practice, and painting.
Taigen Dan Leighton, who has co-translated many Dogen fascicles with Tanahashi, offers his insights into the work of a teacher he has spent much of his life studying. Writer Natalie Goldberg invites us to sit, write, and walk in the spirit of Dogen. Poet and Zen teacher Peter Levitt touches the heart of practice through Zen Master Dogen's life and work.
Roshi Pat Enkyo O'Hara, abbot of the Village Zendo in New York City, will share her love for Dogen's works. Sensei Irene Kyojo Bakker, founder of ZenSpirit in the Netherlands, helps to lead practices. Shohaku Okumura Roshi, founder of the Sanshin Zen Community and world-renowned Dogen translator, will join the weekend as well.
Dogen (1200-1253), also known as Dogen Kigen or Dogen Zenji, was a Japanese Buddhist monk who may be best known for his collected written works, Shobogenzo, considered to be a masterpiece of the world's religious literature. His teachings and style of writing, characterized by paradox and subtlety, has been beloved by generations of Soto Zen students. One of the most famous passages from Dogen's writing comes from Genjokoan:

"To study the Buddha Way is to study the self. To study the self is to forget the self. To forget the self is to be actualized by myriad things. When actualized by myriad things, your body and mind as well as the bodies and minds of others drop away. No trace of enlightenment remains, and this no-trace continues endlessly."

If you go
WHAT: Dogen Symposium
WHEN: July 12 – 15, 2012

WHERE: Upaya Zen Center, 1404 Cerro Gordo Road, Santa Fe, New Mexico 87501
COST: $320 (plus lodging). CEUs for counselors, therapists and social workers are available.
INFO: http://www.upaya.org/programs/event.php?id=770
Tel: 505-986-8518 x12;
Email: registrar@upaya.org

ABOUT UPAYA
Upaya Zen Center is one of the most respected Buddhist centers in the world in the area of socially engaged Buddhism. Founded by Roshi Joan Halifax in 1990, Upaya is a place for new and seasoned practitioners to explore how the contemplative life forms a basis for social action and service.